Top 10 Rated Miami Caterers for Wedding and Other Events
Catering Services at The Alexander Hotel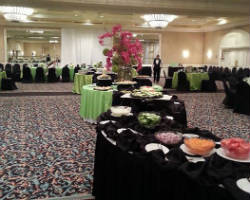 The Alexander All-Suite Resort is a five-star luxury hotel found at Miami Beach. It also gets to host the most premier catering services of the state. Where, high quality ingredients are cooked to perfection, serving only delectable and sumptuous dishes of all times. Find a set of the most talented culinary artists and chefs at their kitchen, famous for whipping up celebrity preferred food amenities in real competitive pricing. For the most beautiful weddings, The Alexander Hotel is also a top wedding vendor at Florida. Yes, it's going to be a Fairy-Tale Wedding on Miami Beach at The Alexander Hotel.
Eggwhites Special Event Catering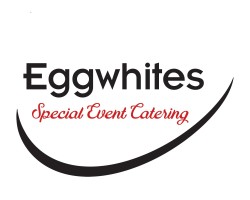 Eggwhites Catering brings the highest standard of catering excellence to South Florida weddings , social and corporate events . An Eggwhites wedding reflects our caring , personalized and impeccable service along with elevated , mouth - watering cuisine using the freshest ingredients . We will design a personalized wedding program including menu, vendor recommendations and event day venue logistics . Whether you are planning an intimate beach wedding for family and friends or an elaborate formal seated dinner for 300 , we will work with you to make sure every detail is perfect .
Catering By Lovables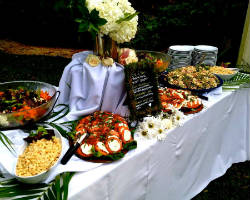 Catering By Lovables was the greatest idea by The Girls, Marilyn and Elizabeth, 20 years ago and, since then, they never ceased to please guest and events. They both loved to cook and create tons of passion for food. Catering By Lovables is a full service off-premise caterers that aims to serve only the most successful events of the year. The wonderful restaurant specializes in corporate catering and social gatherings like wine and cheese socials, creative nutrition breaks, baskets and platters of fresh-baked goodies! and, of course, weddings. At the moment, Catering By Lovables is going green. Amidst wedding catering companies at Miami, FL, it is proud to serve even more guests with an elegant menu listing at town.
La Jolla Catering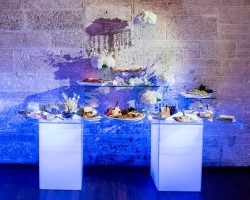 In La Jolla Catering our mission is to exceed your expectations in every single event! We have the best taste in all of our unique plates, the best service for your guests and the best part is that we have really good prices. Our catering services include Professionally Trained Waiters, Rentals, Liquor Bar, Bartenders, Luges space, Event Planning, Entertainment, and Décor. Don´t doubt to contact us for any event!
Gourmet Food and Services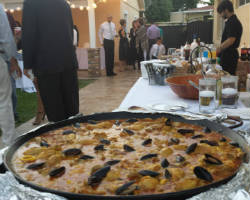 Started in 1995, Gourmet Food and Services provides a very friendly atmosphere with food excellence to guests. Any intimate private party upto the most elegant black tie affair are catered with the best at the metro. Gourmet Food and Services also specializes in weddings and offers packages in the range of basic paella package, bronze, silver, gold and platinum packages. The list adds up as the price increases, too. Wedding services can come with chocolate fountain, cigars rolling, coffee gourmet stations, photography and video as well as customized packages, to name a few. No wonder the restaurant is now known as the top Miami catering service.
Don Paella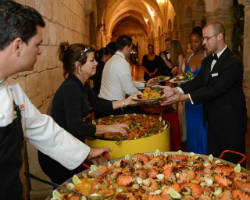 Find the most tasting paellas at Don Paella. Get them in the best deals for your wedding, family reunions, sweet 16s, birthday, business meetings, a gala or anniversary. Don Paella makes lasting impressions, today. At its kitchen, a nice group of chefs gets to whip up superb Paella right in front of the guests, while mixing fine herbs and freshest seafood amenities. You may add tostones or maduros. Other in-house specialties are roasted pigs and BBQ. For the most fabulous amenities and tastes Don Paella has what is best to savor among wedding catering companies in Miami, FL. Drop by the store outlet today!
Delicious Catering Services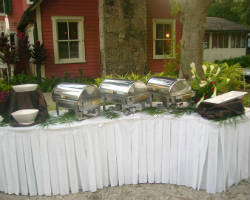 Delicious Catering Services was founded in 2004 by Chef Christopher A. Bulgarin. It even has its own Delicious Catering Gourmet Academy, where recreational cooking classes are held for the best experience in Miami Catering. As a new amenity, kosher menu is now offered by the restaurant for Jewish traditions. Have your menu customized from simplest to the most classic meal, they have it! Hosted events are corporate party, birthday celebrations, quinceanera, bar bat mitzvah or any private meeting. A sample of their fantastic creations are the Panzanella Salad and Spinach Pancetta Salad made of warm Pancetta, added with a Dijon pancetta dressing and tossed with red onions, grape tomatoes spinach and slivered almonds.