Top 10 Rated DJs in Minneapolis for Weddings and Other Events
D'Angelo Sound & Light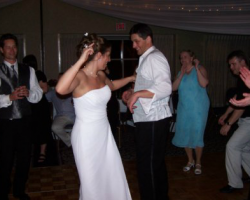 Whether you are having a more sophisticated wedding celebration or are having something more modern, D'Angelo Sound & Light can help make you and your guests enjoy the celebration to the fullest. This entertainment professional has 24 years of experience in the industry. Combining this experience with the company's use of the latest sound and lighting technology and you have a winning combination. With a list of prices and services, you can truly have custom services that suit your budget.
Fulton Productions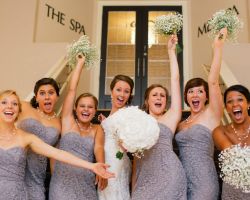 After the ceremony is finished and the marriage has been finalized, it is time to celebrate with your family and friends, and there is no better way to do that than with Fulton Productions. These DJs in Minneapolis, MN have a passion for what they do, which is clear in their ability to read the crowd and get everyone to enjoy the celebration. For parties and events of all kinds, this DJ service is available to entertain you and your guests all night long.
Music In Motion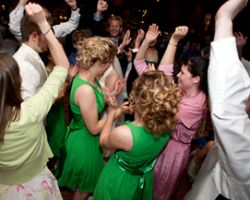 Having the right Minneapolis disc jockey can make your event one that you and your guests will be talking about for years. Music in Motion has been providing the very best quality entertainment at local events for the past 30 years. Whether you would like to hire them to play modern music at a local prom or would like them to provide the fun at your elegant wedding, these professionals know how to get the party started and keep it going all night long.
Acacia DJs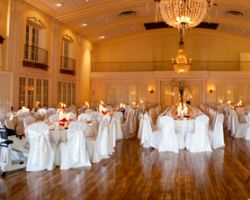 Acacia DJs takes a more personalized approach to how they serve their clients than any other company in the area. They truly work with the bride and groom to customize their services to suit each event perfectly. Reviews of this company make it clear that they take care of their clients before, during and after the event takes place. They help the couple plan the flow of the event, facilitate everything and create a fun atmosphere on the big day and then help debrief after everything is finished.
Class Act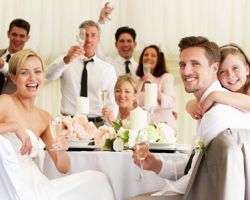 Hiring a DJ with experience does not have to mean having a tired playlist and low-energy service. Class Act has over 30 years of experience as a Minneapolis DJ and is always working to keep a fresh style that changes with the wedding industry. The experience of this company means having professionals who will truly care for their clients throughout the event, ensuring they are happy with the music being played and the style of MC services being offered to them.
Sound Force Disc Jockey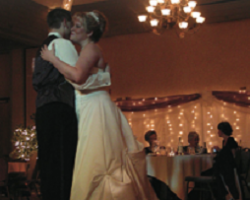 It seems like the industry is flooded with entertainment options for weddings, but for Minnesota couples, there is really only one option worth considering. The services of Sound Force Disc Jockey are always personalized and always of the highest quality making this company the clear choice for wedding entertainment. Whether you are having a small intimate event or a large party, this Minneapolis DJ can help get everyone to enjoy the night. Booking these experts is the best thing you can do for your wedding reception.
Beautiful Day DJs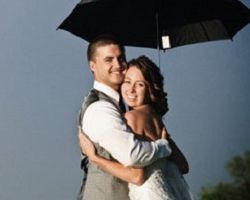 Beautiful Day DJs is a professional DJ service in Minnesota, operated by the husband and wife team of Noah and Jennifer Persson. This duo specializes in making events the very best they can be. From personally working with clients to playing great music that gets everyone dancing and MCing the event to ensure the flow is perfect, this company truly offers the most comprehensive services. This company will not cost you more than what is in your budget for entertainment when you discuss your event needs with them.