Top 10 Rated Minneapolis Wedding Ministers & Officiants
Words From Warren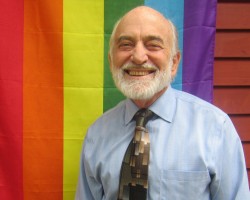 Warren, of Words From Warren, is known for performing weddings of all kinds. Whether you would like a personalized ceremony that is unique to you or would like to simply have the traditional script, Warren is there to make your wedding day the most memorable it can be. As a wedding minister, he is also there to offer some guidance and counseling as you prepare to walk down the aisle and promise to be together for the rest of your lives.
Rev. Frank Nelson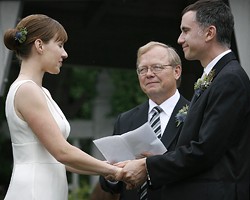 Rev. Frank Nelson is known throughout Minnesota for his incredibly outgoing personality and genuine style of officiating weddings. For the last 30 years, he has been the go to wedding officiant in Minneapolis, MN for many couples. He goes the extra mile to ensure each script and each ceremony has been personalized for the couple. This always results in you having the most perfect day as this officiant gets to know you on a deeper level to make the ceremony even more memorable than you could have ever imagined.
Jump The Broom
Tamara O'Brien is the officiant at Jump The Broom. She has been officiating weddings in the area for over 11 years. With a passion for getting to know couples and for helping them join their lives together in matrimony, this professional works to make sure that your ceremony perfectly suits you. Whether you would like to include the best aspects of old traditions or would like to create your own, Tamara is there to guide and help you throughout the process.
Ceremonies By Starr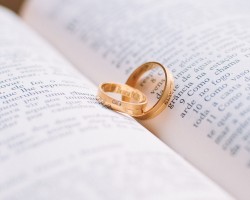 Ceremonies By Starr is owned and operated by Tairie Starr. She is a licensed, non-denominational wedding minister that offers consultation and completely custom ceremonies for couples in the area. With various packages to choose from, you are always in control of the services and the words that will be spoken on your big day. Being available for her clients and as accommodating as possible are a few of the things that Tairie is known for, according to the countless positive reviews.
Tie The Knot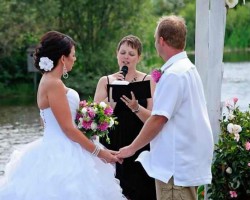 Tie The Knot is actually a small team of Minneapolis wedding officiants that all have years of experience and all offer custom ceremonies. You can choose which officiant you work with or be assigned one when you contact the company. In either case, you will be given the time and attention that you and your big day deserve. This means that every detail will be discussed and you will be able to have total control over every aspect of the script and can even make special requests about music or poems.