Top 10 Rated New Orleans Wedding Planners and Coordinators
Weddings by Lulu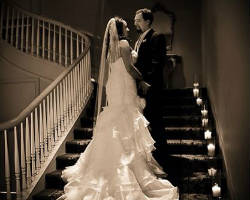 Weddings by Lulu is a New Orleans wedding planner. Lulu is a local native of Montreal and is also partly French Canadian. She was enlightened to open this wedding company, when she got married New Orleans. Since, then Lulu has been a favorite choice to do the planning, the research, the special details, and weddings, weddings, weddings! Not only do they have the trendiest designs, but brides will feel extra special, when they choose the town's best consultant and advisor. As a local planner any full-service needing party is applied with the most skilled hands of an exceptional team and the best priced wedding deals for you. The Knot Best of Weddings 2014 pick and Wedding Wire Couples' Choice Awards bagger this 2014.
Elyse Jennings Weddings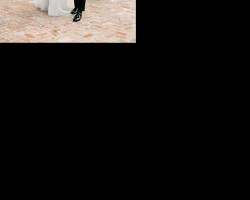 Elyse Jennings Weddings begun in 2008 with the expert touches of Elyse Jennings, a certified stupendous wedding planner. The company knows you desire the most beautiful and luxurious decor for your wedding. Look stunning and win applause with the best wedding planner in Louisiana. Elyse will craft a once-in-a-lifetime event for your family and friends. Where every piece placed at the party is work of art and fine craftsmanship. Elyse and her team are able to serve customers as a top notch wedding planner with full-service wedding services.
Details by Josie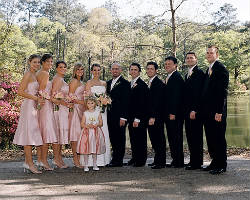 Create lasting impressions and big big love on your wedding day, Details by Josie will make the whole evening a joyous festivity to bring your family, all your friends and love ones to sit and dance in one (1) wondrous event of all times. The group is handled by Josie Baudoin, who is a native of New Orleans and bear 18+ years of planning experience for weddings and other types of events. A very special wedding day can be held with the most awarded wedding concierge and planning at Louisiana. Josie and her wedding team will join you for the trendiest styles on weddings, today. The guests would absolutely die for it! Other hosted gatherings are birthday parties, social civic gatherings, prom night and bridal showers. Destination weddings are availed upon request.
Classic Weddings & Events By Susan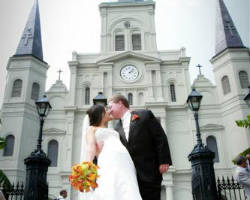 Classic Weddings & Events By Susan cares for its customers upto the last details in wedding and events. Its owner Susan Johnson takes joy of its over sixteen (16) years of planning experience in some of the today's most wanted high class places, like the The Ritz-Carlton. She combines her love and passion for weddings at her work. Before the bride walks in, the groom waits at the end for the love of his life. To preserve the moment, anything should be possible with the most stylish arrangements and desired features by Classic Weddings & Events By Susan. She is a certified vendor among New Orleans wedding planners, today. Couples can choose the simplest parties to a grand celebrity themed event at Louisiana in the best deals ever found!
Kelly Sherlock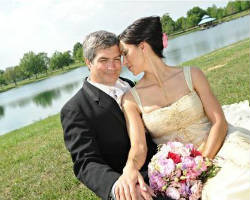 There are no exact words to explain how two (2) special people meet together and now, finally, saying their "I Dos" at their wedding day. Bear the most jazzy styles and picks on wedding day opportunities with the best wedding packages offered by Kelly Sherlock, the top choice among couples at New Orleans, LA. This great company creates great beginnings for couples. Where, they can choose from a unique set of classic and modern wedding packages. Feel luxurious and important on your big day, Kelly offers full-service wedding planning services even for those on budget. She is the wedding guru for you!
Clandestine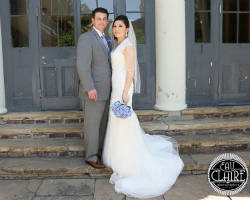 In 2012, Clandestine was started by Kelley Troia, who is a great help in specifically held events at the city. During her start to the date, Kelley is well loved for more travel and event curating. Clandestine provides a world class commitment, customized events and high end experiences in weddings. Find the place at the heart of Louisiana for the most affordable deals in weddings, today. March down the aisle in fabulous wedding creations, say "I Dos" perfectly and savor the finest food picks in town, choose Clandestine for the best things to come on weddings. Kelley now works with Kim Sayatovic, together they make a perfect team in wedding guru.
I Do Events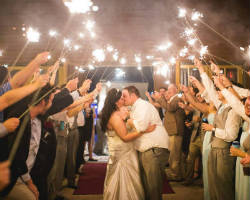 I Do Events is led by Victoria and Jessie. When you want to spend your wedding day with extra memories to remember by, this company should be the choice for you. The team protects its customers and sees to it that they received full satisfaction in the town's premier wedding services. For the most celebrated weddings as well as the simplest ones, I Do Events has what you need. Wedding packages are Package De Jour, A Taste of New Orleans, The Big Easy, A La Carte and Special Event Planning. Its also offers are photography, flowers, ceremonies, catering, video and etc. Find your heart at the top wedding planner at New Orleans.