Top 10 Rated New Orleans Wedding Venues, Reception, and Banquet Halls
Magnolia Weddings and Events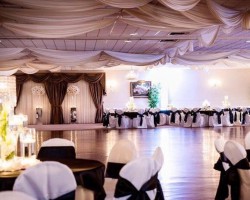 With over 15,000 square feet of venue space and accommodations for 100-600 guests, Magnolia Plantation brings you the best of what a New Orleans wedding venue can offer. Located in the heart of Elmwood, the elegant setting can accommodate a separate area for your ceremony and reception. With a glass of Champagne in their hands, you and your guests will be well taken care of by your dedicated venue coordinator. Don't miss out booking your date, call Magnolia Plantation today to schedule a tour!
La Pavillon Hotel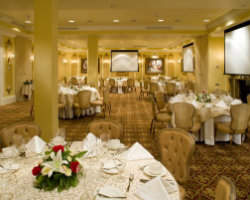 La Pavillon Hotel is a an elegant wedding venue in historic downtown New Orleans and its reputation as an exceptional site is evidenced in its rave reviews from past couples. Those who choose to book one of their luxurious ballrooms to serve as their reception hall will receive a wedding package that includes everything from a welcoming champagne toast served to guests by butlers to the wedding cake and coffee service afterwards. A room at the hotel and breakfast the next morning for the newlyweds are also part of this generous package.
Muriel's Jackson Square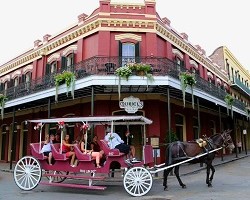 The second floor of our elegantly restored building features several private dining rooms, a lounge area, and a 170-foot wraparound balcony that overlooks historic Jackson Square. Whether you are looking to host a reception-style event, or a seated, plated dinner, we offer several customized party packages that are designed to fit any need. We would love to be a part of your special New Orleans celebration! Please contact us for more details and pricing.
The Audobon Nature Institute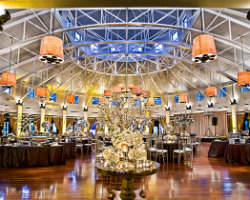 The Audobon Nature Institute is a unique and spectacular garden wedding venue that will leave your guests in awe at their beautiful surroundings. This awesome facility can help to make your wildest wedding dreams come true with their wide range of extraordinary natural beauty to serve as the backdrop to your nuptials. Choose the dramatic indoor aquarium to host your event or head outside to lovely Hygeia Pond, the Tea Room Garden or Woldenberg Riverfront Park. Catering is also available on-site for extra added convenience and a more streamlined overall experience.
Southern Oaks Plantation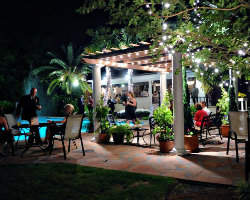 Southern Oaks Plantation is a charming New Orleans wedding chapel that is a cheap and affordable alternative to the city's pricier options. This reception hall has been operating in southern Louisiana for the past twenty-five years, giving the staff plenty of experience when it comes to planning your upcoming nuptials. Their facilities make the perfect site for a Quinceanera celebration or any other special event that requires a full-service party venue. They also offer on-site catering and can give couples all-inclusive wedding packages that won't break the bank.
Arnaud's in the French Quarter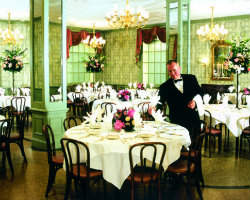 For those hoping to plan a true New Orleans wedding, Arnaud's in the French Quarter is a great small wedding venue that can lend an authentic air to the whole event. Their mouthwatering Creole menu will provide your guests with a taste of the region that can't be matched by other wedding venues in New Orleans, LA. This family-owned business has been around for almost a hundred years and they put their experience to work at every special event that they host. Their complex of fine dining rooms and lounges will serve as a beautiful and historic reception hall for any party, large or small.
The Royal Sonesta Hotel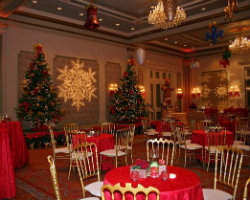 The Royal Sonesta Hotel is one of the best New Orleans wedding venues available to couples today. Modeled on modern European hotels, it is sited in the heart of the French Quarter on world-famous Bourbon Street. The hotel features a top garden wedding venue in its lovely Tropical Courtyard, maintained and curated by a full-time horticulturist to keep it looking lush and beautiful for your wedding photos. With affordable prices for your event and convenient rooms available on-site for your guests, the Royal Sonesta will be an easy choice for anyone planning an event in southern Louisiana.