Top 10 Rated NYC Wedding Dresses and Gown Designers
Jane Wilson-Marquis Couture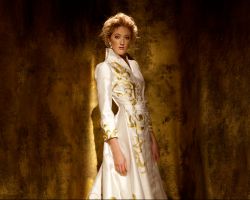 Being a native English designer, Jane Wilson-Marquis brought her creativity from London over two decades ago. Originally Jane had a wide range of artistic pursuits, including choreography and acting, but now has dedicated herself to beautiful design. Although Jane does craft some of the most intricate wedding dresses in New York City, NY she believes in keeping prices affordable so she can supply more future brides with stunning gowns. All of these aspects of her service plus the high-quality materials she uses for her creations make this store the best choice.
Romona Keveza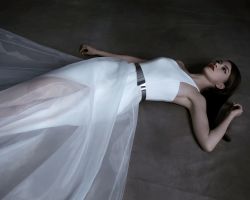 For brides who are looking for a designer look that rivals the style of classic celebrity fashion icons then Romona Keveza is the only choice for you. This internationally known designer has made dresses for the rich and famous that accentuates their unique style. Forget about having a rental or used dress when you can have something made by a fashion visionary. There truly is nothing more special. You will wow your guests and your partner when you walk down the aisle in one of these designer creations.
New York Bride of Syracuse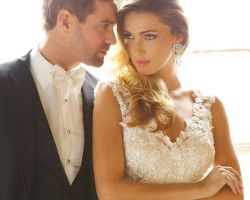 Once being one of the smallest bridal boutiques, New York Bride of Syracuse has grown and developed over the years to its current high status amongst New York stores. They do not operate by appointment, as their team believes you should never be inconvenienced and should always have access to expert advice. Without having to spend a fortune and having seasoned professionals on hand in this sophisticated boutique is too good to miss. This is why New York Bride of Syracuse is seen as one of the best places to shop in the state.
Isabelle Armstrong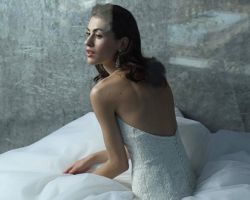 The goal of Isabelle Armstrong is to make women look and feel beautiful. The dresses made by this designer will accentuate any bride's radiance, making it impossible to look away. Though the designer does not make bridesmaid dresses, she can create custom looks which can be made in plus sizes. Though these incredible dresses are not inexpensive, their price tag is totally worth how beautiful and confident they will make you feel. Look at the intricate designs and be blown away.
Angelo Lambrou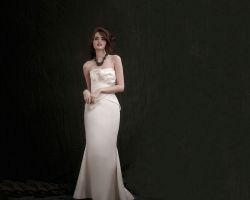 A highly experienced designer, Angelo Lambrou has studied in both South Africa and the United Kingdom and eventually brought all of his skill to the fashion capital. Now his work is some of the most recognizable wedding dresses in New York City, NY with future brides flocking from every corner of the nation and the globe. With his inspiration being drawn from his colorful past, Angelo crafts elegant gowns that are all unique in their own way, whether they are sexy and short or a vintage style with a modern twist.