Top 10 Rated NYC Wedding Planners and Coordinators
La Vie En Rose Events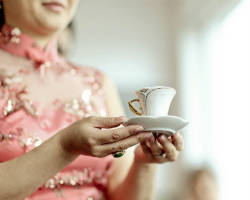 Owner Meg, who is also Senior Planner, at La Vie En Rose Events adds a touch of cleverness and sophistication to weddings she has already handled. This great looking store is both a boutique wedding and event planning vendor based in New York City. If you prefer your party to be a memorable one and something that your guests won't forget, LVR Events will find the most exquisite tastes from bright color inspirations to the fully extraordinary things to see at weddings. Compared to the other planning companies of the state, here you will receive the best event designers of our times.
Elegant Occasions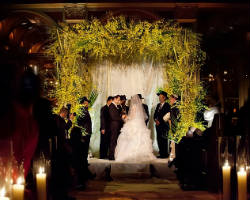 Operations begun in 1985 at Elegant Occasions, where the top notch wedding services are provided in destination weddings, city weddings and tented weddings. Behind this phenomenon is JoAnn Gregoli, a leading guru in local and destination weddings. She possesses all what it takes to be a much loved choice among clients today as their wedding organizer. The secret to a breathtaking wedding is the brilliant mind coming from a specialist. Elegant Occasions is the most sought after wedding vendor at the metro, today. As part of the program, get to choose from fantastic features like atmosphere, cuisine and welcome bags. Experience something new and different for your wedding, consult the team now!
Debbie McNairy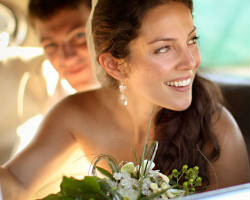 Debbie McNairy is a talented wedding connoisseur. She has served couples across Albany, Saratoga Springs, Lake George, Lake Placid, The Adirondacks and Vermont. As one of the best NYC wedding planners, the company has been a favorite pick among local patrons. Debbie is able to think of the most amazing wedding experience for couples. She offers free consultation for a wedding event to remember. Her shop is a place of one-stop class and excellence. Where, celebrity like parties is made to be fun and entertaining for each guest to arrive. If you also ask for some help to organize your honeymoon vacation, Debbie and her team can assist you with this, because they are certified travel consultants for Sandals Resorts, a place of peace and serenity. Wedding Wire Couples' Choice Awards 2014.
Ruth Lapin Events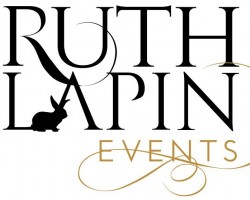 Ruth Lapin Events are known for their boutique approach of planning upscale weddings in NYC. Combing through an array of wedding photographers, caterers, and venues to find the perfect fit for their couples is always done with great attention to detail. With a background in fashion production and photojournalism, Ruth Lapin has an eye for exquisite taste. The process always starts with a unique checklist of the couple's dreams for their big day, and is followed by precise planning and implementation. If you are looking to have your special day handled by an experienced wedding planner in the business, call Ruth Lapin Events today.
The Wedding Planner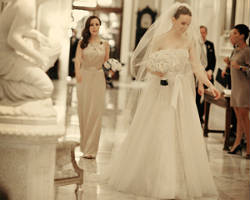 The Wedding Planner is lead by Gina Sole, a former intern at Vera Wang in New York. This girl can also give brides the most stunning set of wedding dresses, today. She is known to be the brightest wedding planner, who thinks of nothing but what's great about weddings. Customers find its packages remarkable and made to be a part of their lives 'till the end. The Wedding Planner creates milestones for weddings with details checked upto perfection. Together with her team, Gina makes it a goal to include every customer that walks inside her store at her list of great weddings, for a fully celebrated event at the city. See her today for a beautiful wedding at New York.
Oventz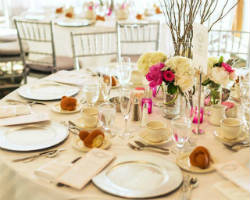 Oventz was started in 2008 by its President, Odessa. Along with the goals of the wedding destination company, she aims to depict at her work how God's love transmits to us in our everyday life and celebrations. Oventz functions also with multi-national and multi-lingual operations, proud of bearing a basic knowledge on cross-cultural standards in people, business and creative design. Showrooms which have held weddings that were planned by Odessa and her team are found across points from Forest Hills neighborhood, which channels to five Boroughs, Long Island and Westchester. A world class recognized wedding planner at NYC, Oventz is a top 1 choice for adding one-of-a-kind touches on creating programs, multi-cultural wedding traditions and arranging the entire features needed for a wedding and event planning, portrayal as well as its consulting. The company also owns RSVP, an online eco-friendly papers and design services store.
Ang Weddings and Events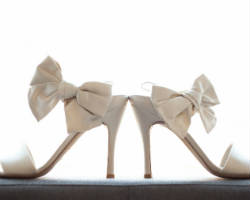 Ang Weddings and Events is spearheaded by Tzo Ai Ang, who has planned weddings from 40 up to 300 guests. The company also takes joy in its own team of wedding specialists who are task to fulfill all your wedding day wishes. With vendors, Ang Weddings and Events closely worked with couples in affordable services, perfect even on budget, of a final planning session, creation of a wedding timeline, follow-up calls to vendors, pre-ceremony/ceremony management and reception management. If you choose Tzo Ai as your wedding consultant today, you get loads of promises and bags of dreams for one out of this world celebration! Wedding Wire Couple's Choice Award 2013 and 2014.