Top 10 Rated NYC Wedding Ministers & Officiants
A Wedding Your Way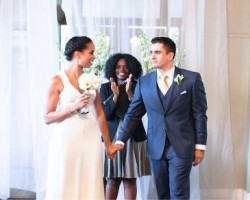 Pamela is the licensed wedding officiant that owns and operated A Wedding Your Way. She performs wedding ceremonies because she loves bringing couples together in marriage and loves to make your big day as unique and memorable as possible. With a guide to each of the services that she provides, you will always be in control of the script and the flow of the event with the assistance of this expert. This kind of caring and flexibility is something to be experienced.
Our Wedding Officiant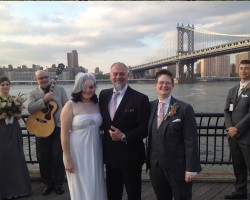 Our Wedding Officiant is a company that offers complete wedding services for couples of all kinds. Whether you are a same-sex couple or a couple that would simply like a unique ceremony performed by an outgoing professional, this company has it all. Peter Boruchowitz is the wedding officiant in New York City, NY that will make sure you agree with every word of the script and that your love for one another is the focus of the entire wedding occasion.
Wedding Minister of Brooklyn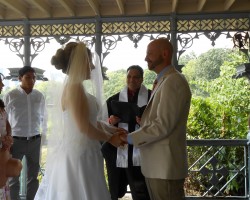 John Rivera is the owner and operator of Wedding Minister of Brooklyn. John uses a style of working that always gives the couple the ceremony of their dreams without having to fill out forms or complete a course. This professional simply gets to know the couple, asks about their relationship and is genuinely interested in how he can make the ceremony unique. This is one of the best aspects of working with such an experienced New York wedding officiant in the preparation and on the actual day of the event.
Valerie Coleman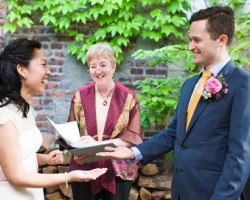 Valerie Coleman is a wedding minister with years of experience performing ceremonies throughout the state. What Valerie brings to the table as an experienced professional can really make your ceremony one to remember. After she learns about your love story and the style of the ceremony that you prefer she will inject the right amount of humor and romance to make sure you and your guests enjoy the entire occasion. You can even make special requests or reject the script if it is not 100% to your liking.
Adam Phillips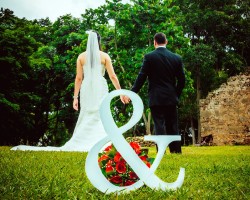 Adam Phillips is one of the top New York City wedding officiants because he loves what he does and that passion shines through in every ceremony he performs. With every couple, Adam works to make sure the script for the ceremony and the stories that are told are all unique. You will be in control of how much you work with this expert and the style of the ceremony. Reviews of this service make it clear that this flexibility is well worth the cost of hiring Adam.