Top 10 Rated Wedding Photographers in Portland, OR
Fritz Photo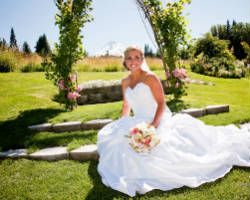 Fritz Photo is famous in the Portland area and beyond for their photography talent. This is not simply a wedding photographer but a team of photographers who specialize in weddings and artistic portraits. This team loves what they do, which is clear from the minute you make an appointment for a consultation. They aim to make you feel as comfortable as possible in front of their lens to get the most natural images that truly reflect your character and personality.
June Lion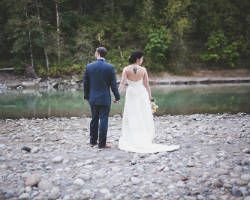 June Lion became a wedding photographer because she has a passion for documenting the beautiful lives of people. She lives to shoot the electric and almost tangible love between a couple and between the couple and their families and friends. She only asks that her clients be themselves, nothing else. If her talent doesn't seal the deal, then her list of prices will. Offering affordable prices is something this photographer believes in to give more couples access to her talents and photography knowledge.
Studio Varnika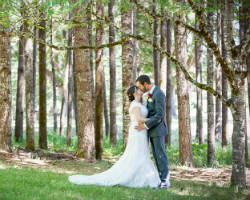 Wedding photojournalism is the name of the game for Kim Chen, the award-winning photographer making Studio Varnika famous in the Portland area. As a storyteller, she works to document your wedding in a way that tells the story of the day and the story of your love. She focuses on capturing the moments that are the most raw and natural. She has experience shooting traditional and multicultural weddings and events. Choosing this perfectionist, means having your big day told through fairytale images.
Aralani Photography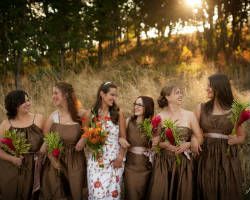 Though Aralani Photography did not start off specializing in weddings, the talents of the woman behind the lens quickly led her down the right path for her photography style. The award winning landscape photographer has an artistic approach to making the entire image breathtakingly beautiful, and not just the main subject. For a consultation and rates, you can call her, Skype her or email her. You will definitely have a friend on your wedding day with this lady photographing the entire thing.
Anna Jaye Photography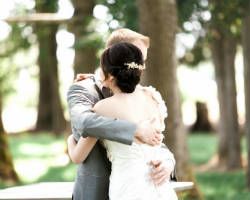 Many photographers claim that they will not be putting you in unnatural poses and interrupting your big day, but you can actually see in the images taken by Anna Jaye Photography that this truly is how she works. She is part of the whole day and scene, shooting your big day into the images that will tell the story of your wedding for years to come. Each wedding package she offers comes with high-resolution files and varies in the amount of time you have her services.
FotoVitae Wedding Photojournalism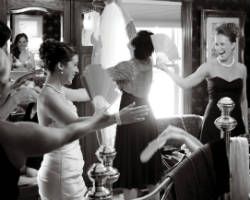 The philosophy used by the photography behind FotoVitae Wedding Photojournalism is simple; they want to get the most authentic images of your wedding day. To do this, they interrupt the proceedings as little as possible. It is like having a good friend who is attending your wedding taking pictures, just with a bigger camera and a professional touch. This photographer will go unnoticed as they take pictures of every detail. You will not have any need for videography when you have the images that represent the entire day perfectly.
Lauren Brooks Photography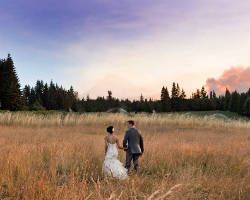 Lauren Brooks Photography has become so popular among Oregon brides, that she and her photographer husband are only accepting a limited number of weddings per season. This is due to their growing popularity as well as a quality control measure to ensure they are at the top of their game for each and every special event. Under this company, you can also hire the talented Robert McNary who has a similar photography style and offers a variety of wedding packages.