Top 10 Rated Portland Wedding Ministers & Officiants
Heart Song Ceremonies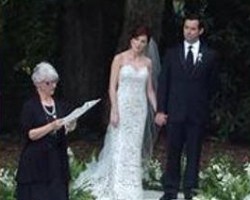 Alethea has provided her services as a Professional Wedding Officiant & Life Cycle Celebrant to couples throughout Oregon since 2006. She offers one of the most comprehensive wedding officiant services in the state. She can perform a ceremony in a whole range of religious and traditional backgrounds, including Native American and Pagan ceremonies. Alethea not only believes in making a ceremony unique for each couple but she also enjoys the process. Previous couples say this makes her the best wedding officiant to work with in Portland and the surrounding area.
Elope Portland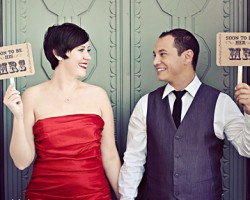 Reverend Kami Aguilar is the head wedding officiant for Elope Portland. This service provides all of those couples that want something intimate and unique than the usual wedding experience. The wedding parties at Elope Portland often only include the couple, two witnesses and Rev. Kami. The reviews from previous couples always mention that the entire process is enjoyable, stress-free and personalized to what they wanted from their ceremony. Not only does Elope Portland provide you with the wedding you want but they can do so at very late notice.
Heartcrafted Ceremonies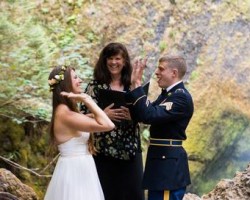 For those couples that want a ceremony that truly reflects their love story, rather than a wedding minister following a set script, they should only contact Heartcrafted Ceremonies. Susie Cunningham, is the head officiant of this service and is a fully licensed Life-Cycle Celebrant. This means that Susie writes each couple a personalized script for their ceremony that will never be reused. Your ceremony will be as unique as your love for one another is when you hire the services of Susie.
Reverend Erik L. Arneson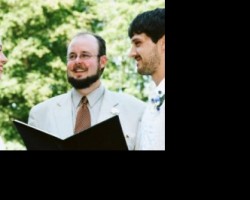 Since 2008, Reverend Erik L. Arneson has been one of the most sought after Portland wedding officiants. The reason that couples from throughout the city are looking for his services is that Erik provides couples with a highly personalized and fun ceremony that they will never forget. He is able to keep your guests interested throughout the ceremony whilst also adding all of the tradition, symbolism and words that you want to include in your big day. Whether you want a religious or secular event, Rev. Erik is the person to call.
Boundless Weddings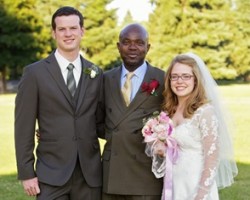 Choosing a wedding officiant in Portland, OR is a very important decision and Preston Maxwell, the minister at Boundless Weddings, understands that couples need as much time and information as possible to make the final choice. Preston believes it is a privilege to be part of a couple joining together and this is reflected in his ceremonies. He has experience with a range of faiths and cultural backgrounds so he is able to provide the exact type of ceremony that you have always dreamed of having for the most important day of your lives.