Top 10 Rated DJs in San Jose for Weddings and Other Events
DJ Teymour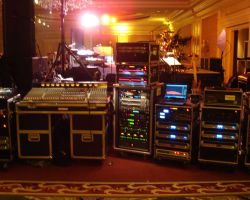 DJ Teymour specializes in serving Persian weddings and events in the San Jose area though his services are available to all. He believes that the DJ and MC services at any event can make or break the atmosphere and excitement. That is why he works tirelessly to maintain a high level of energy through his music and facilitate the event smoothly as an MC. With the latest DJ equipment and the latest music from around the word, everyone will be up on their feet.
South Bay DJ Services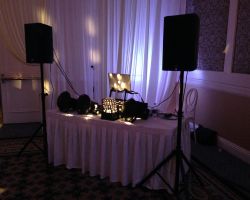 With over 30 years of experience, you can trust South Bay DJ Services to handle your entire musical, MC and audiovisual needs. This company specializes in weddings and serving large parties. When you book this company, you will have a free consultation with the DJ to discuss the style of music and the order of events for your wedding day. In this consultation you can make any special requests, musical or otherwise, and then the company will develop a set list that is unique and fun.
Goodtime DJs & Karaoke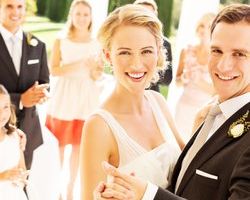 Goodtime DJs & Karaoke has been providing music for countless events and thus have perfected the art of event entertainment. For weddings and parties, this company has an extensive library of music to work with. Whether you are having a sweet sixteen birthday party and would like them to play the latest hits or are having a traditional ballroom ceremony and would like classical music to waltz to, this company can accommodate for anything. This San Jose DJ truly is the best you can get.
Sugar Rhythm Dance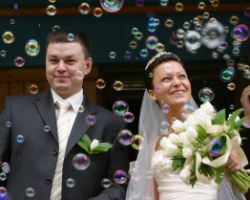 Sugar Rhythm Dance is known for their entertainment services and exciting music selection. They can make any event really come to life when they DJ and MC the event. They have experience providing their services at parties, dances, and ballroom and wedding dance lessons but mainly focus on wedding celebrations. With wedding packages starting at $600 and never exceeding $900, you know that you can have great music and entertainment at your wedding reception for an affordable and fair price.
Elite Entertainment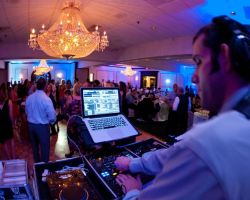 Elite Entertainment has been recognized by some of the most prestigious wedding publications in the country for their unmatched services. The company provides specialized DJ, event lighting and videography services creating the ultimate entertainment combination. As a San Jose disc jockey service, this company offers the latest in music as well as all of your favorite classics. While playing all of the best music, this company can also help facilitate your event smoothly through an MC who will coordinate with the other vendors.
Macala Entertainment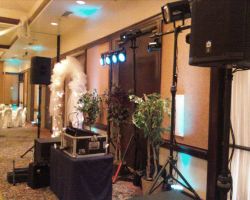 There are a few things that can make your wedding day even more special than you could have ever dreamed. Choosing the right DJ to set the mood for your event can make it unforgettable. Macala Entertainment is the home of three professional DJs, all who have a unique style. Reviews of each DJ rave about their skills and the low cost they paid for their services. Whether you want someone with a contemporary style for a prom or a mix of modern and classic, they have a DJ to suit your style.
Soundworks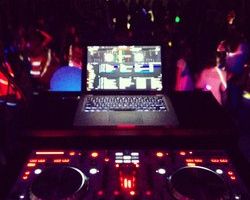 There are countless DJs in San Jose, CA but choosing the right one for your event is easy when you know what services they offer. Soundworks is a professional DJ service working in the city and throughout California to bring the best tunes and entertainment to any event. For weddings, this company offers packages as well as an a la carte option to design your own. These include having a DJ and or party motivator as well as high quality sound systems and optional lighting elements.