Top 10 Rated San Jose Wedding Dresses and Gown Designers
Iridescence Bridal Couture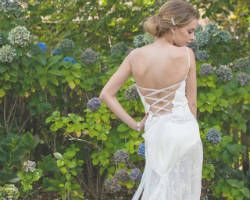 This custom design dress company specializes in elegant wedding dresses and amazing service. All of their dresses is handcrafted by a team of expert seamstresses and with superior quality because that's what makes the perfect dress! They also offer consultations and fittings to further help brides create unique dresses that are perfect for their special occasion. Their goal is to make every bride look fabulous so they can enjoy the attention they deserve. They make each bride feel special during fittings and won't stop until they're completely satisfied with the dress!
Dalena's Bridal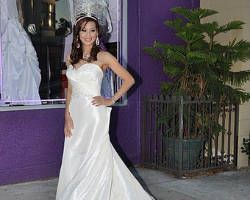 This bridal shop has beautiful wedding gowns in every style imaginable, as well as numerous other bridal accessories you'll need to celebrate you big day. They also have a nice variety of bridesmaid dresses so you can easily come down to the shop with your entire bridal party to get everything you need. They have quality dresses at amazing prices and you'll definitely walk out of the store with a dress in tow. They also offer package deals that include makeup and pictures, making them a one-stop bridal shop.
Camille La Vie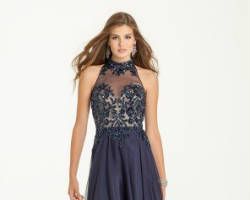 As one of the best bridal stores in the area, they feature wedding gowns, dresses and accessories for the entire bridal party. They have more than 10 years in the industry and have turned many of their brides into returning customers. They have the latest and freshest styling, competitive pricing and the best quality around! From classic styles to plus size options, this boutique has it all. They also offer matching formal attire for boys and girls. With more than 1,000 dresses in stock ready for purchase, you'll walk out of the store with an amazing dress that'll look great on your wedding day.
Elegant Lace Bridal and Tuxedo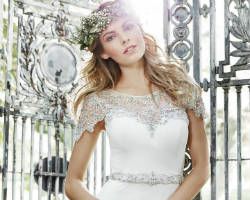 This shop first opened their doors back in 1985 and have since then been providing brides with excellent service, selection and quality at an affordable price every bride can afford. They've helped out thousands of brides over the years and all of them have found their dream wedding dresses. They have trained consultants that help brides find the perfect style that best complements their figure, wedding style and budget. They are truly a one-stop bridal shop in Silicone Valley and have a large collection of dresses to choose from.
Lanny's Bridal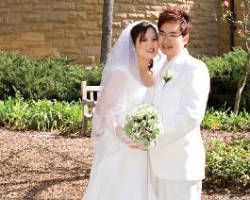 Lany's Bridal is one of the best bridal boutiques in the area and is a one-stop shop for all the needs that a bride might have. They have discounted wedding bridal gowns, rental tuxedos and dresses for all sorts of occasions. They also provide flowers, wedding décor, favor, invitations and so much more. They have designer dresses for every budget. They have years of experience and have a professional staff of bridal consultants to help every bride find the dress of their dreams. Their only goal is to provide brides with exceptional service and the perfect dress.
Gabrielle's Bridal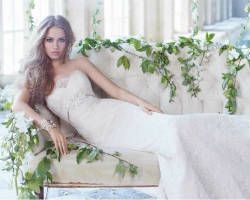 From short and sexy dresses to used gowns, check out Gabrielle's Bridal when you begin your search for your wedding dress. They also specialize in exclusive gowns for the couture bride! They provide an intimate setting so that you can focus your efforts on finding the right dress for your love story. Their professional stylists are committed to helping all brides find a gown that embodies their dream and provide excellent customer service. Each bride is provided extra special attention so that she can easily find the dress she's always dreamed of having on her wedding day.
Brides of California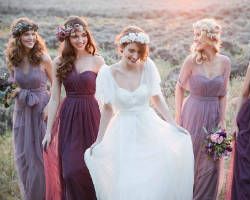 Stop looking for wedding dresses in San Jose, CA and visit Brides of California for all your bridal needs. They have everything you need to make your day special, from vintage dresses to unique gowns that will fit any type of budget! Every bride will love their open and relaxed atmosphere, with spacious dressing room that offer privacy for brides to try on their dresses in comfort. Their bridal stylists always strive to provide excellent customer service and will provide all brides their undivided attention so that they help that one special customer find the perfect dress. They've been servicing the area since 1965 and have helped thousands of brides!