Top 10 Rated San Jose Wedding Ministers & Officiants
A Perfect Wedding Ceremony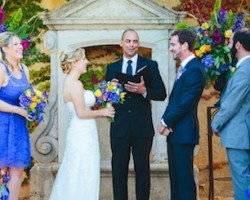 If you are searching for a non-denominational minister, celebrant or wedding officiant in San Jose, CA then you should look no further than Mark Hespeth at A Perfect Wedding Ceremony. Every single service officiated by this professional is perfect from start to finish. You will never have a basic ceremony as Mark brings the words to life. The entire ceremony will fit your wedding style but will always be warm and unforgettable. Mark can also assist with planning the day with his extensive knowledge of weddings.
California Wedding Ceremony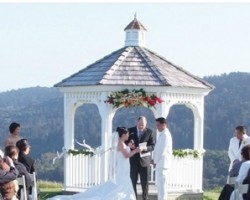 At California Wedding Ceremony you will have access to so much more than San Jose wedding officiants. This service offers premarital coaching as well as romantic Bay Area retreats. If you are only searching for an expert to conduct your ceremony then you need look no further than David Johanson and Carl Ingram, this company's talented officiants. They have an understanding of weddings that is unmatched anywhere throughout California and this means that you will get the exact ceremony that you have always dreamed of having.
Giurare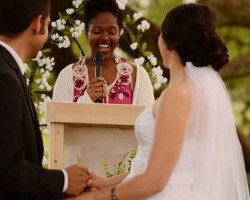 Kedra Gant, the officiant for Giurare, chose to become licensed to celebrate her love of romance and to provide a premium service to couples throughout San Jose. She understands just how important the ceremony is and strives to make every aspect poetic and beautiful. Although Kedra certainly brings a unique edge to the weddings that she officiates she also listens carefully to each couple she works with so that their ceremony will reflect their love for one another and their personalities.
Bay Area Ceremonies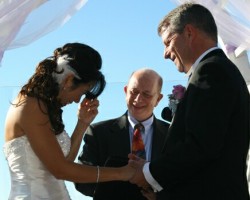 Above everything else, it is the reviews of Bay Area Ceremonies that will convince you to use the services of their talented wedding minister, Rick Kaplowitz. Every couple that has opted for this officiant mentions the attention to detail and the dedication of Rick that is clear throughout the ceremony. Rick has travelled the world and has gained an impressive knowledge of all kinds of cultures. Due to this knowledge, he is able to officiate at a wedding of any tradition, background or belief system.
Reverend Layne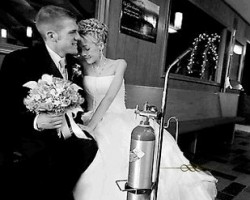 In terms of warmth, reliability, understanding and respectability there is no better option than Reverend Layne when it comes to choosing your wedding officiant. This professional provides all kinds of services and can conduct any type of ceremony from the most traditional to ultra modern affairs. With this level of flexibility, Reverend Layne has quickly become known as the best option in the state. If you are unsure of any of his services then Reverend Layne is happy to discuss all of your options and is always ready to be of assistance.