Top 10 Rated St Louis Wedding Ministers & Officiants
Your Ceremony Your Way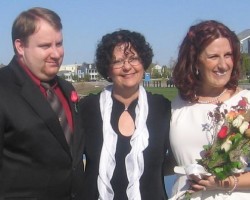 When you work with Lamira Martin at Your Ceremony Your Way, you will be treated to completely professional ceremony officiating that is unique and personalized. This wedding officiant in St. Louis, MO will work collaboratively with the couple to guide them through the ceremony, while the couple always has the final say on the flow of the occasion and the words included in the script. You will love having a ceremony that you had a hand in creating, delivered by the absolute best officiant.
Weddings By Michelle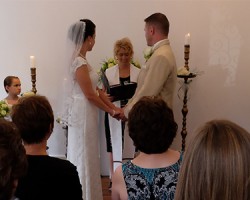 Michelle Spies, of Weddings by Michelle, is an ordained minister and wedding officiant in Missouri. She has a clear passion for joining couples together in matrimony, which is why she works to ensure the entire ceremony is meaningful to you. This is achieved by creating a script that has elements of your personalities and stories that are funny or significant to your journey together. Michelle is a licensed officiant that performs weddings for all budgets, faiths and sizes so you can be sure she will accommodate for your day beautifully.
Sark Elking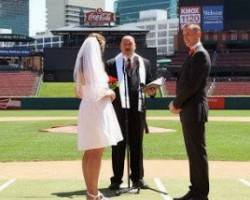 Getting married is a big deal, and one that should be marked with the most meaningful ceremony. Understanding this is what drives Sark Elking to work so closely with his clients. He is flexible and accommodating in every way possible, according to the countless positive reviews of his services. He can help you create a ceremony script from scratch or learn more about you and then write the script himself for your approval. His personality and your love story will always mean you have the best ceremony possible.
Pathways of Light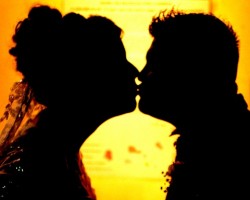 Pathways of Light is where you will find a wide range of St. Louis wedding officiants that are ready to help you join your lives together. These professionals all have years of experience working with couples to make their wedding day the most unique and special occasion that it can be. You will love having a wedding that is given the time and attention needed to make it personalized to you as a couple and enjoyable for all of your guests to be a part of.
Wedding Ceremonies by Scott F. Raper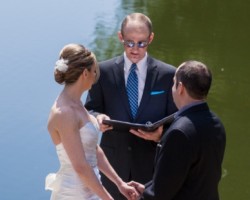 Scott, of Wedding Ceremonies by Scott F. Raper, is an independent wedding minister that performs weddings full time throughout the state and surrounding areas. Knowing that each couple and each person's journey is different is what drives this officiant to offer such a personalized wedding experience and unique process for couples. The script that you come up with together will reflect your dreams and values you have a couple, which makes the entire day even more special for you and for your guests to witness.