Top 10 Rated Atlanta Wedding Cake Bakeries
Gloria The Cake Lady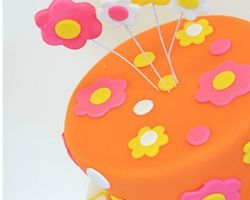 There are very good reasons that out of all the cake bakeries supplying wedding cakes to Atlanta, GA, that Gloria the Cake Lady comes out top every time. Firstly they use only the most wholesome and freshest ingredients to guarantee the highest quality of baked goods. Then they package this all up in old-fashioned great customer service. Anything their client's want, they are willing to craft. Their great and flexible tagline is: if you can imagine it, we can create it.
Sweet Hut Bakery & Café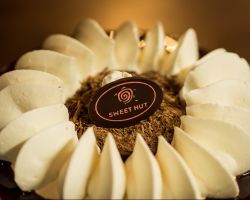 Unlike most Atlanta wedding cakes, Howie Ewe's are unique and sought after by many soon-to-be married couples. The reason for this is Howie's company, Sweet Hut Bakery & Café, being influenced by Chinese and Asian culinary practices. Coupled with the master chef ever improving his skill and understanding of baking, makes for a powerful combination. You can visit their bakery to test their delicious baked goods for yourself. It will only take one bite for you to be ordering one of their one-of-a-kind cakes for your special day.
FranTastic Cakes LLC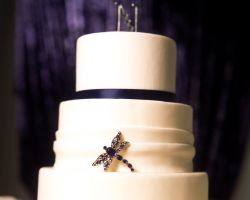 There is nothing better than a boutique bakery with extremely high standards of quality. Fran Jackson has found the perfect mix of high-end baked goods without loosing the personal touch. Viewing their cake gallery is a must to see their extensive range of extravagant birthday cakes, traditional wedding cakes and everything in between. Fran aims to make each individual cake so beautiful that it is almost impossible to bring yourself to cut into it, but so delicious that you'll be glad you did.
Sweet Stuff LLC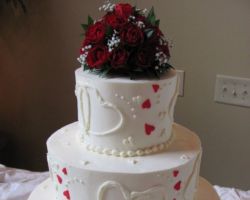 If you can name an item to bake, then Sweet Stuff LLC can make it. They are specialists in cakes, cookies, all kinds of desserts and edible flower arrangements. Nothing in their store is mass-produced. This means if you want custom cakes and some of the best cake toppers in Georgia, then there is no other place better to go than Sweet Stuff. Their dedication to providing excellence has attracted the attention of the nation and their accolades reflect this achievement.
I Do Wedding Cakes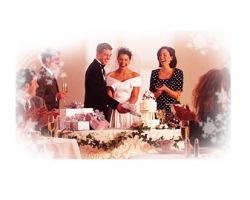 Ann Z. Chan has studied all around the world and is now a master baker and cake designer. An appointment with this genius will prove her incredible talent at making any kind of baked creation. Whether you need baby shower cakes, birthday cakes or a beautiful wedding cake, Ann will make something to suit you exactly. The most incredible part of her service is that she strives to make sure her prices stay affordable, so more and more people enjoy her cakes.