Top 10 Rated Atlanta Wedding Dresses and Gown Designers
Buckhead Bridals by Guffey's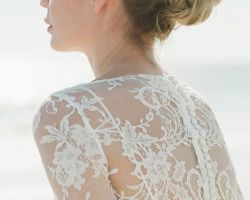 This bridal salon carries exactly what every bride-to-be needs: a great range of designers all with unique styles. Buckhead Bridals by Guffey's believes that each bride has that "one" that simply speaks to her. Whether it is sexy, short and modern or classic and elegant, the experts at this store know how to make every woman's dream come true. They also add to this experience some of the best service out of all of the bridal boutiques in Georgia, which makes a winning formula for wedding dress shopping.
Ivory Bridal and Formal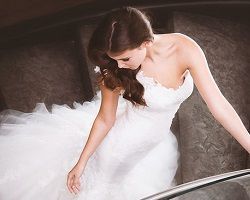 Ivory Bridal and Formal brings to Atlanta the only full service luxury plus size wedding dress shop. These attractive, stylish, and comfortable wedding gowns range from size 12-32. The extensive selection includes one shoulder designs, cap-sleeved, and a variety of strapless dresses. With their utmost attention to customer service, the whole family will have an unmatched shopping experience as they assist you in selecting "The Dress". Located in Grant Park, Ivory Bridal and Formal also offers an exclusive service to brides who want to create a custom wedding dress of any size. If you are ready to look striking on your wedding day, Ivory Bridal and Formal is the place to go.
Elegance Bridal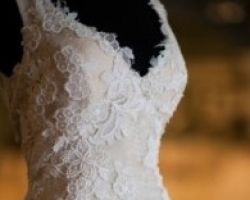 With their reputation preceding them, Elegance Bridal comes with a long list of awards and accolades. When Aimee and Kristine opened this beautiful salon, their aim was to achieve a feel that was non-traditional. That is why many of their dresses have vintage or unique styles, whether for the bride or if you are choosing from one of their many bridesmaid dresses. Not only will these professional consultants find a dress to match you, they will do so for a fantastically affordable price.
Winnie Couture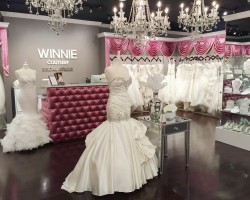 Beverly Hills-based Winnie Couture is located in the heart of Buckhead, amongst some of the most high end boutiques and eateries in Atlanta. Celebrity designer, Winnie Chlomin Lee and her visionary design team have customized every aspect of the salon to provide an incredible bridal experience for each bride-to-be. The journey of finding your gown is a special one. Allow the stylists at Winnie Couture to provide an indulgent experience full of laughter, a few tears, and a truly unforgettable moment in the journey of marrying the love of your life.