Top 10 Rated Atlanta Wedding Ministers & Officiants
Brenda M. Owen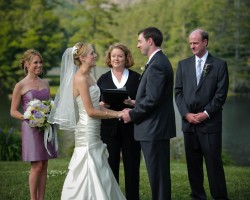 Unlike the majority of Atlanta wedding officiants, Brenda believes in being as flexible as possible for every couple that comes to her. Reviews from previous brides and grooms always mention that Brenda really got to know them on a personal level and that it didn't matter what size their wedding party was or what they wanted as extra. Whether you want a religious or secular ceremony or you want it to be extra special, then this is the right wedding minister for you.
The Atheist Officiant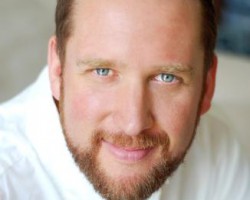 Brandon T. Lee became The Atheist Officiant because he saw that there were many couples who wanted to have a beautiful and meaningful ceremony but didn't want to include religion in it at all. Brandon has created one of the few opportunities in Georgia for an atheist couple or one that doesn't want to include any religious aspects, to have the exact ceremony they have always wanted. This officiant has also worked as an actor for almost thirty years and therefore is able to guarantee your ceremony will be memorable and enjoyable.
Weddings For Today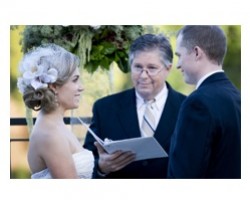 Reverends Larry and Cynthia Daniel are a husband and wife team that has become known as some of the best Atlanta wedding officiants. They both have a series of qualifications that enable them to perform weddings throughout the state but they also have the experience to make the ceremony extra special. They believe in keeping couples informed of the process and you will feel immediate peace of mind when you put your wedding ceremony in the hands of these expert wedding ministers.
Reverend Sam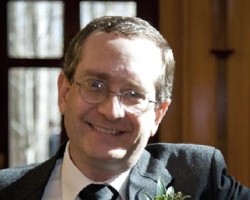 Reverend Sam believes in making creating your wedding ceremony one of the easiest aspects of the planning process. He ensures that every couple that he works with knows exactly how the ceremony will go and does everything to make sure the day goes smoothly. Whether you are looking for a quick wedding elopement or you have been planning this special day for years, Reverend Sam is the best wedding officiant in Atlanta, GA.
Beyond I Do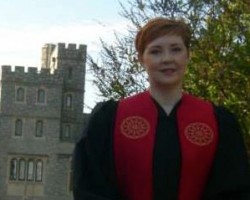 At Beyond I Do the only thing that is necessary for a bride and groom to do is to say "I Do." Apart from this small detail the entire ceremony is completed tailored to the couple's exact traditions, beliefs and wants. Reverend Meghan Gurley is a licensed minister that has worked with members of all faiths and believes in adjusting her service for each individual couple. You will be able to include everything from quotes to poems in the ceremony and you will have access to Rev. Meghan's unbeatable service at some incredible prices.
Love Works Atlanta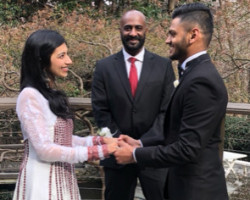 You've put a lot of time and effort into making your wedding perfect, so choose an officiant who is experienced and who has the personality to make your ceremony meaningful and personal. I have the understanding to bring every wedding to a happy conclusion. I will work with you to craft the ceremony of your dreams - offering suggestions and advice - but always with YOU in charge.