Top 10 Rated Boise Wedding Venues, Reception and Banquet Halls
Fourth Street Gardens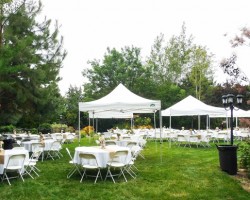 Situate at the treasure valley just outside of Boise in Emmet, Idaho. Fourt Street Gardens will provide you with the best beautiful natural setting for your event. You can have your wedding reception at the magnificent Water Garden with its deck for dancing or the Pear Garden with 40 foot Archway of pear trees. What a brilliant decision to have your wedding on more than 3 acres that is landscaped into four unique garden rooms that can accommodate from small to large gatherings. All the gardens have electrical installations and lighting. The venue is also perfect for Quinceanera.
Sunflower Lane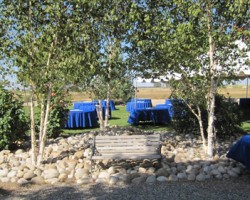 If several party venues you've visited in Boise do not excite you yet, Why not try the unique Sunflower Lane, a delighting outdoor wedding venue located on the road to the gorgeous rural country farm fields of Nampa. It is ideal as a small venue and also appropriate for large events. The venue has enough space with grass lands for setting up large tents and has ample onsite parking and wonderful rest room facilities. Sunflower Lane with its amazing sunsets is ideal for weddings, reunions, picnics and parties.
The Bridge Event Centre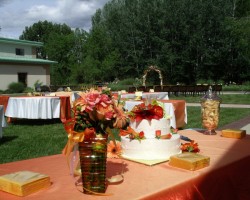 If you're looking for outdoor opulence mixed with inviting indoor spaces, The Bridge Event Centre is the perfect location for your event. Located in Boise, Idaho, The Bridge Event Centre is a gorgeous garden wedding venue that's ideal for weddings, anniversaries, parties, political gathering, musical concerts and much more. The venue can accommodate 200 guests and has 118 onsite parking spaces. The bridge offers affordable prices which are inclusive of rehearsal and decorative time. They allow you to bring your own food, champagne and wine thus saving you money.
Idaho Botanical Gardens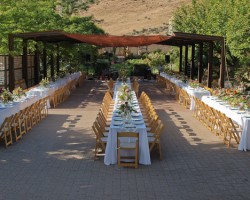 Cuddled up at the base of Boise Foot Hills is the Idaho Botanical Gardens, a magnificent location for that memorable event. The outdoor destination provides ideal setting for weddings, anniversaries, reunions, parties, company meetings and is ranked among the leading Boise wedding venues. You can hire private reception halls, banquet halls or spaces for your great concert, use any catering services, onsite vendors or bring your own picnic. A photo shoot is allowed at no additional fee. The venue receives many favorable reviews from clients.
Eagle Hills Golf Course Event Facilities
Eagle Hills is among the leading local wedding venues in Boise, ID. You can dance and dine under the stars at The Rose Pavillion Garden with terraced Gazebo. The landscaping is also superb while the adjacent Rose Garden Lawn is professionally manicured and can host 300 guests. The indoor venue at the Cedars Banquet Room features oversized crystal chandeliers, twenty feet vaulted ceilings and a wood burning fireplace. The party venues at Eagle Hills have a private lily pond waterfall entrance and can accommodate up to 200 guests.