Top 10 Rated Charleston Wedding Cake Bakeries
Bake House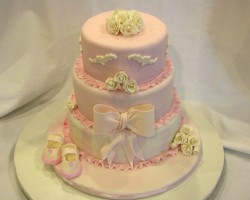 For couples that share a passion for sweets, the wedding cake can be one of the most important parts of the big day. Bake House is one of the most popular South Carolina wedding cake bakeries. The bakers at this company do not just cook up flavorful creations but they are truly artists when it comes to decorating their confections. Couples can work with the owner of the shop during a private consultation to detail what they would like for their cake in terms of details, icing and more.
Amelia Claires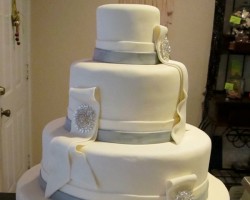 When couples want a spectacularly designed wedding cake that is sinfully delicious, they should turn to the expert at Amelia Claire's to make it happen. Knowing that the cake will draw the eye of all of your guests and be a highly anticipated dessert is what drives this cake expert to create pieces of art that never disappoint in terms of flavor. The custom cakes made by this company can also be perfectly served on your big day by the actual baker herself. This ensures that it stays beautiful.
Ben & Jerrys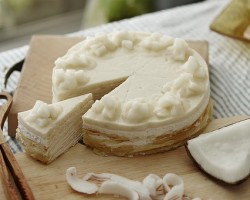 Wedding cakes in Charleston, SC are becoming more varied and more delicious than ever before. Ben & Jerry's is now offering beautifully decorated ice cream cakes for special occasions like birthdays and weddings. With unique cake toppers and specially chosen flavor combinations, you can be sure that your wedding cake is not only a piece of art but one that is made of the best ingredients. With each cake serving 2-40 people, this also makes for a top choice if you would like to add a combination of cupcakes.
Butter Blossoms Bakery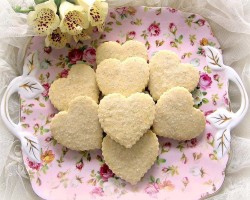 Couples that want to serve a cake-like dessert on their big day but would rather not opt for the traditional Charleston wedding cakes can find incredibly elegant dessert options at Butter Blossom's Bakery. This company specializes in making the individual wedding cupcakes that can stand on their own or be used as an accent to a large classic cake. At affordable prices, couples can buy many different flavors and styles of cupcakes to provide a dessert that is customized to everyone.
Bakies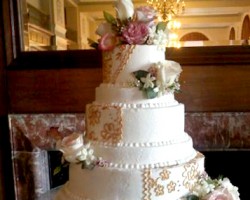 Whether you would like baby shower cakes, birthday cakes or wedding cakes, you will find that all of your cake dreams can become a reality when you work with Bakies. This expert bakery in the heart of Charleston specializes in making the confections that are personalized to a couple and will act as the centerpiece for their reception on the big day. Everything this company makes is completely from scratch, which also makes their specialized cakes even more delicious than those offered by the competition.