Top 10 Rated Chesapeake Wedding Cake Bakeries
Sugar Plum LLC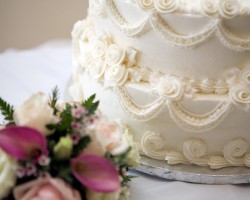 Originally a non-profit organization, Sugar Plum LLC has grown to become one of the leading cake bakeries in Chesapeake. The company was established in 1985 and offers a wide selection of sweet and sugary treats and cakes. Although the company is no longer a non-profit organization it is still committed to its noble heritage. Also, the firm always keeps abreast with emerging trends in the bakery industry and is committed to providing its clients with exceptional services and delicious cakes for all occasions.
Jaimes Bakeshop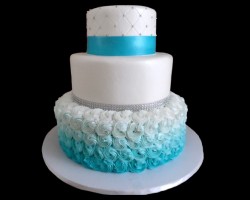 Jaime's Bakeshop has been the source of beautiful and delicious Chesapeake wedding cakes for over 25 years now. The bakeshop has a team of professional cake bakers and decorators. The shop's lead cake designer, Nenita Purification is a perfectionist who pays close attention to every cake she designs. A self-taught cake designer, Nenita enjoys a cordial relationship with all her clients. Jaime's bakeshop is always committed to getting its clients exactly what they ask for. The shop serves Chesapeake, Norfolk, Portsmouth and Newport News.
Gourmet Bake Shoppe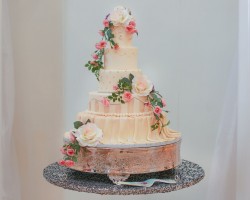 Gourmet Bake Shoppe is a bakery that is famous in Virginia Beach for its delicious and moist cake flavors. Started in 1993, the bakery has been churning out wedding cakes in Chesapeake, VA for over a decade now. To ensure that clients get exactly what they pay for, the bakery provides complimentary cake tasting services. The cake tasting can take anywhere between 15 minutes and 1 hour. During the cake tasting, clients get to sample up to 6 different cake flavors with different cake toppers.
Cakealicious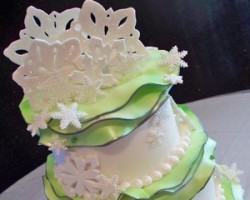 Alice Cooke is the creative and brilliant mind behind Cakealicious. The latter is a cake design company that crafts and decorates wonderful cakes of art. In her career, Alice has had the privilege of working with some of the most reputed cake designers in the industry. She is always happy to meet clients and works hard to creating custom cakes that express her clients' desires, preference and love story in case it's a wedding cake. The firm makes cakes for all occasions, from birthday celebrations to baby shower parties.