Top 10 Rated Columbus Wedding Dresses and Gown Designers
Perfect Weddings Bridal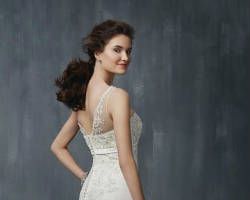 Perfect Weddings Bridal is a shop that strives to give brides a shopping experience they will remember. As part of their wedding journey, the experts at the shop know how important the process of choosing your dress is, that is why they are there to guide you through their collection. Tell them what fit you like best, what length and bust you prefer as well as a bit about yourself so they can point you in the right direction. They offer the best service and the best dresses.
The Bendora Worn Once Bridal Boutique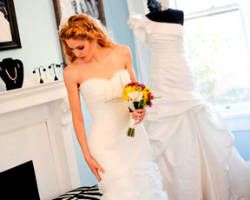 The Bendora Worn Once Bridal Boutique is very unique in the wedding gown industry. It is a part of the Bendora Wedding Gallery, as the gallery's attempt to serve every need a bride has, they opened the boutique to showcase and sell beautiful and used dresses at inexpensive rates. The shop doesn't schedule individual appointments and isn't open at any other time than during their monthly, one-day sales event called 'Wed the Dress.' This event gives brides on a budget the chance to find designer dresses at discounted rates.
Ghinda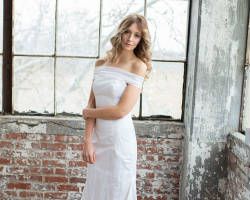 Ghinda is not only a bridal boutique, but also home to the designer and mastermind behind the dresses, Jessica Kessler. This designer works with her creative team to provide the brides of Columbus with wedding dresses unique to their style and character. Whether you want to collaborate with Jessica to design the gown of your dreams or have already fallen in love with one of her creations, you know your gown will be spectacular. Her handmade dresses are often classic designs with bold touches only she could imagine.
Universe Bridal and Prom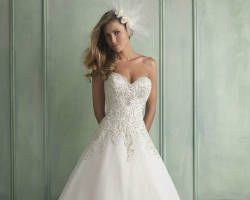 What started out as a small bridal salon has now grown to carry prom dresses and become the number one destination for wedding dresses in Columbus, OH. This shop offers the latest brands and styles in a variety of colors and sizes, including plus size. The store's goal is to cater to every bride and help her reflect her personality in the dress she chooses to wear. For something with a sexy flare or traditional and elegant, this store can accommodate for it all.
Perfect Alterations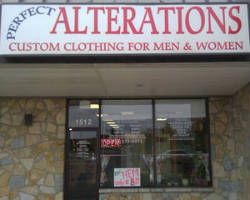 Perfect Alterations is the final step before wearing your wedding dress on the most important day of your life. This company, which has been serving the area for over 20 years, has the experience and the professionalism to alter your dress to fit you like a glove. Though they specialize in gown alterations, they also fit suits and tuxedos for men. Even if the men in your party have rental suits, Perfect Alterations can provide a temporary fix for length issues.
Gabrielé Bridal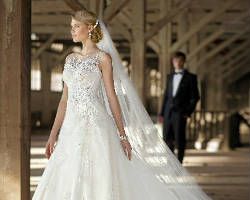 Gabrielé Bridal is a store that has truly found its niche in the bridal market. This European bridal and formal store offers a selection like no other. In addition to their unique selection, they can also service your dress after it has been ordered. The store offers in-house alterations as well as repairs, restoration, and adjustments. This salon truly is full service. Choose your dress, have it fitted and pressed all in one place while also finding coordinating bridesmaids dresses for your friends to wear.
Lady M Ltd.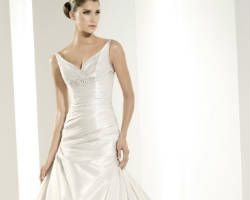 Lady M Ltd. did not begin as a bridal boutique but that is now what it is known for. This store offers European bridal designs for the brides who are looking for classic luxury. This store can also dress your entire bridal party. They have beautiful flower girl dresses as well as bridesmaids options. They also specialize in accessories, designed to add the finishing touch. The veils they design are their specialty. A piece that is often just as spectacular as the dress.