Top 10 Rated Columbus Wedding Ministers & Officiants
Cindy Riggs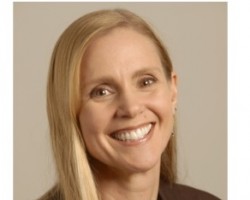 Cindy Riggs is a wedding officiant in Columbus, OH that always puts the needs and wants of her clients first. From the customs script that she uses to her dynamic personality, you will be glad that you have chosen to work with such a flexible and fun minister on your wedding day. One of the best things about working with this reverend is that she can accommodate for all religions and all spiritual beliefs in the ceremony that she composes for each couple.
Rev Bonnie McAllister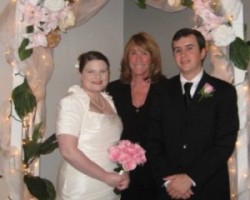 When you would like to work with Rev. Bonnie McAllister, the first thing you will experience is a free consultation with the wedding minister herself. You can ask questions and provide more detailed information about yourself to see if Bonnie is able to perfectly meet your needs. Each script and ceremony performed by this professional is customized to the couple. This means that you will always have a unique ceremony that reflects your love perfectly rather than having a cookie-cutter script.
Rabbi Jason Miller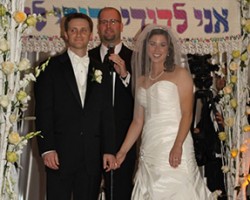 Rabbi For Weddings is the company that you need to work with when you would like to have an experienced rabbi officiate. Rabbi Jason Miller has helped countless couples tie the knot and he can help you too. Whether you are looking to incorporate all Jewish traditions into the big day or would like to take a non-traditional approach while still keeping religion in the ceremony, this Rabbi is there to make your big day special.
Live By Faith Wedding Minister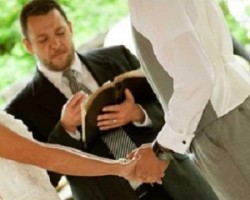 Live By Faith Wedding Minister is owned and operated by Rev. Jeremiah Hessler. This licensed minister and officiant has performed countless custom weddings for couples throughout Ohio. Before you even decide to work with this expert, you will be treated to a free consultation to see if the fit is right for your special day. You will be able to discuss the structure of the script as well as determine whether or not the reverend is able to meet your special requests.
The Ohio Wedding Minister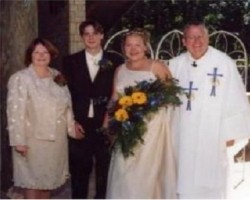 Rev. Melanie and Fr. Stephen are some of the top Columbus wedding officiants and are a couple themselves. This team makes up The Ohio Wedding Minister Company with their comprehensive services. Whether you would like a non-denominational ceremony or a religious one, this pair can accommodate with ease. They work to make sure the wedding ceremony that you will be having is personalized to your beliefs, your love story and your new family. You will love having this kind of attention and care given to one of the biggest moments of your life.