Top 10 Rated DJs in Dallas for Weddings and Other Events
PTP Entertainment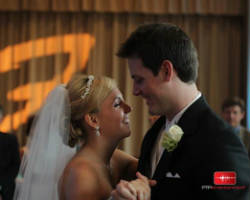 With operations starting in 2005, PTP Entertainment is much known for creating highly energized dance floors, a very congenial environment for the party, optimal DJing, colorful LED lighting designs and attractive live streaming. Get to choose from hundreds of music selection in different eras upbeat and trendy into today's latest grooves. Enjoy musical arrangements of hip hop, dance, jazz, R&B, pop, vintage songs and classic music at the company. As a bride walks down the altar, good harmonious music plays. For a whole day of fun and gala, PTP Entertainment can showcase music plans for you in the best cost and prices.
Trinity Entertainment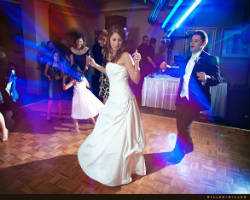 Trinity Entertainment lets you avoid expensive price tags in an entertainment agency or an event planner. It has already more than 1,000 satisfied customers to the latest count. Only professional DJs, who know how to socialize and create an authentic party atmosphere, are hired by Trinity Entertainment, because, the company won't allow any amateur music playing. Packages offered by the Trinity Entertainment are DJ services, LED lighting, photo booth rental, party/wedding rentals (on dance floors, table, lighting and chairs,) custom monograms and works in radio for upto date music versions other DJs don't have access to. Trinity Entertainment caters to diversified corporate needs at varied genres of music. You get what you pay for and there are guaranteed real testimonial claims. Trinity Entertainment=Better Service at Texas.
JaBel Productions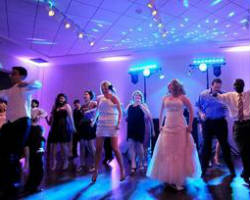 JaBel Productions is proud of its set of DJs, who bears an apt experience on public speaking and let guests feel extra special on the big day. Free consultations are also provided for a complete discussion on how things should go. In weddings, you can do this prior to signing the contract, so that the music presentation are more personalized and suiting to own tastes. JaBel Productions is the only DJ company with 60,000+ of songs at its music library. From the 1940s to present, get to enjoy and dance rhythmically along R&B, dance, meringue, big band, hip-hop, waltz, jazz, disco, funky, rap, soul, motown, standards, alternative, oldies, country, rock & roll, salsa and swing, in digitally controlled LED lighting. Wedding Wire Couples' Choice Awards 2014 and The Knot Best of Weddings Pick 2014.
Party Time Productions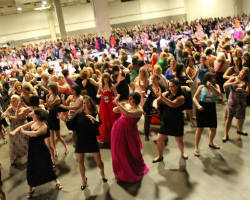 As one of the oldest and highest awarded music company, Bill Cody's Party Time Productions has turn key solutions in entertainment services, photography, audio/video, lighting, videography and DJing offers for a complete wedding celebration. In Dallas, find a set of honed talents of a group of the finest wedding DJs/MCs, wedding bands, dancers, events entertainment needs, laser lighting and other facilities. Find them at magic across areas of Dallas, Fort Worth Metroplex, McKinney, Allen, Dallas, Frisco, Garland, Carrollton, Irving, Plano, Richardson, Southlake and Arlington. With craftsmanship known in 20+ years now, a favorite hangout of our times, Party Time Productions serves local music at the hearts of patrons since 1977.
It's Your Night Entertainment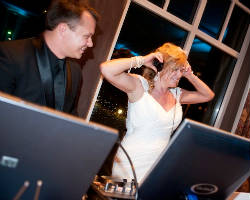 It's Your Night Entertainment offers packages that may also cover a monogram gobo on dance floor, elegant color wash up-lighting, photo montage DVD, cafe string lighting, dance floor DJ lighting, floral/cake pin spot lighting, ceremony sound system and video projector and movie screen services for full customization of events. It's Your Night Entertainment is a top bridal's pick as a Dallas disc jockey team of the city, today. It guarantees a no cheesy and cliché type of service and rather fancy on the funfest gala, all night long. It can serve from the smallest upto the largest parties held in Texas.
DJ Tommy Scott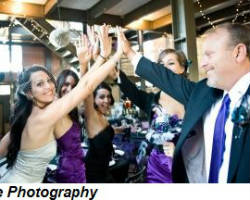 DJ Tommy Scott offers monograms, pictures, photo booth and live music services for different events, today. Where, prices are at good deals across points in Dallas, Collin and Rockwall counties. Customizable packages are also offered. As a wedding reception specialist, everything is organizable if you consult ahead with DJ Tommy in your music choices and other program amenities, like MC, event coordinator, emcee, wireless microphone set-ups, wedding venues, photography and lighting. Get to choose from 50,000+ songs at the online playlist. A $1,000,000 liability insurance fee with certificate is handled by the company. DJ Tommy Scott and his team also work with Kenny Lee Photography for the most beautiful captures at day-off scenes, as well with Ranch House as a host in wedding venues.
Discovery DJs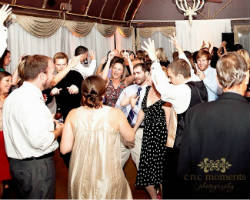 Jim Weisz owns Discovery DJs of Texas. Being a top notch master of ceremonies and DJ for wedding celebrations, he is known for his timeless craft in ten (10) years now. At Discovery DJs, see professional wedding entertainment at its fullest. From DJ stands to the last guest to leave the area, Discovery DJs gives hours of pure delightful dancing. Its team of DJs has been highly commented for their exemplified professionalism and focus to brides and grooms on the party and not the DJ. Because, the company believes that it's their day. Customers as well have shared their own appraisals in reviews of the company's well to-do performance.