Top 10 Rated Detroit Wedding Ministers & Officiants
Boat Town Weddings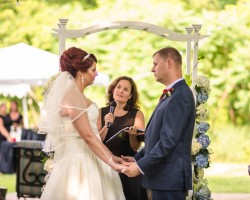 Boat Town Weddings is owned by Tricia, who goes above and beyond for all of her clients. This means that she provides more than a standard ceremony script, but rather works with the couple to develop a unique celebration. Tricia has been a wedding officiant in Detroit, MI for many years. In this time she has worked with couples of all kinds and with all tastes. With this kind of experience you can be sure that she will be able to meet your needs with the added possibility of having pre-marital counseling with Tricia too.
Matrimony & More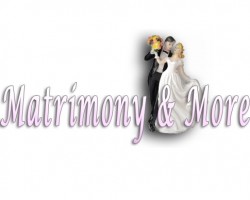 Knowing that your wedding day is one of the most personal occasions is what drives Matrimony & More to offer unlimited options and flexibility in their services. The professional officiant at this company does not guess what kind of ceremony you would like, they meet with you and ask about every aspect. According to reviews, this is one of the main reasons the company and the officiant is such a pleasure to work with. You will always have the best ceremony script from this company.
Perfect Day Celebrations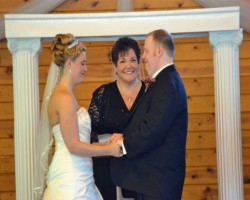 When you work with Perfect Day Celebrations, not only will you receive a beautiful personalized ceremony script and a licensed wedding minister to perform the ceremony, but you will get all of the customer services that make the experience more enjoyable. These include having unlimited communication with the officiant as well as having the professional directing the rehearsal of the wedding before the day. This service even includes the filing of the license and all of the necessary paperwork too.
Kya Rose Weddings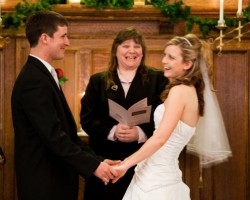 It can feel as if it is impossible to know for sure which of the many Detroit wedding officiants you should choose to conduct your ceremony. Kya Rose understands that this can be a difficult choice and so she provides all of the details necessary to show she is one of the best in the state. With a great deal of experience and a list of reviews that have nothing but praise for her work you can be certain that Kya Rose is the right choice for you on your special day.
Infinite Blessings Weddings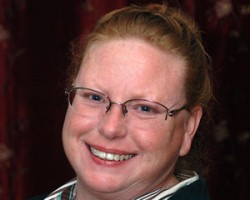 Rev. Rhonda is the officiant that will be overseeing your important day when you choose Infinite Blessings Weddings. She believes in providing couples with as many options as possible and keeping her entire service flexible. If you have a particular need or a complicated situation then Rev. Rhonda will be there to guide you through the process and ensure that everything adheres to Michigan state law. She will be there for you to help with quick elopements or long term-planned weddings.