Top 10 Rated Lincoln Wedding Cake Bakeries
Serendipities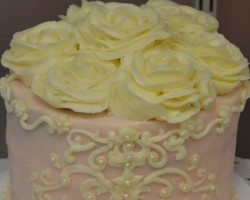 Serendipities is so much more than a basic wedding cake bakery and is perfect for the couple that wants something extra special on their big day. This store specializes in cupcakes of a whole range of styles, flavors, colors and with an array of elaborate cake toppers. The wedding selection of this store is beautiful and easily the best in Nebraska. Get access to all of these delicious cupcakes, for some of the most competitively affordable prices, when you contact Serendipities.
Gerdas German Bakery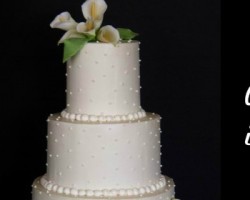 As far as Lincoln wedding cakes go, there is no finer selection than the ones produced by Gerda's German Bakery. This store has an elegant selection of cakes that will suit any couple's venue and will take your breath away as the centerpiece of your reception. These culinary experts will listen to exactly what you would like and then recreate a unique style through their custom cakes. While each one of their cakes is different they are always delicious and stunningly beautiful.
PJs Baby Cakes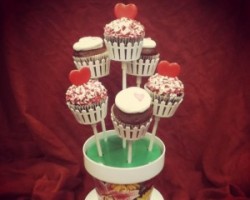 Every single flavor of cupcake offered by PJ's Baby Cakes will have your mouth watering and they are guaranteed to make your favorite. They have a very simple ordering system which makes them one of the top cake bakeries serving Lincoln when it comes to weddings. As you will be able to guarantee that every bite will be moist and delicious you will not have to worry about your wedding cake and will be able to relax and enjoy your day.
WheatFields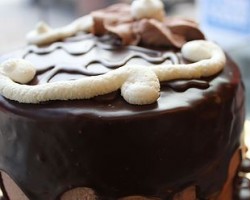 When you want something more than the average wedding cakes in Lincoln, NE, WheatFields offers a great alternative. This bakery provides couples with all kinds of treats that will make your wedding day especially unforgettable and will have your guests talking about their dessert for years to come. You will be able to discuss with these culinary experts all of your options and find a style amongst all of their delectable choices that you both love and want for your wedding day.
Once Upon A Whisk Bakery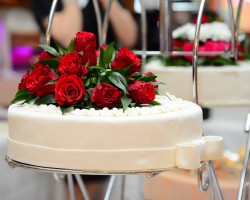 Once Upon A Whisk is one of the few options in Lincoln that are able to provide baby shower cakes, birthday cakes and some of the most incredible wedding centerpieces in the city. This service believes in keeping everything simple and straightforward and that is why they have one of the clearest set of prices in the industry. You will be able to quickly see exactly what they have on offer and choose from all of your favorites. Every detail is flexible with this service from the size, shape, flavor and number of tiers.