Top 10 Rated Lincoln Wedding Ministers & Officiants
Inclusive Life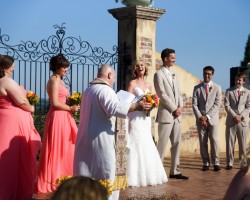 There are plenty of Lincoln wedding officiants to choose from but only Inclusive Life offers complete relationship assistance throughout the process. Chaplain Royal has performed countless weddings and helped many couples in the area to become closer in the planning process. This expert will serve as somewhat of a co-author to your ceremony script and vows, providing you with the structure and ideas along the way while you are in control of the promises to be made and the words that will be used.
Kilted Weddings
Kilted Weddings is owned and operated by Rev. Greg Lugn. He prides himself on offering some of the most customized wedding services in the business. As a wedding minister, he is there to perform Celtic, military, contemporary, and traditional weddings of all sizes. One of the most impressive aspects of working with this officiant is that he doesn't charge a fee for his work. He simply asks his clients to provide a donation that they think is suitable for the services they received.
I Tie The Knots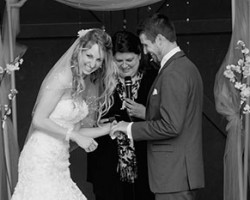 To have the best wedding day possible, you need a professional wedding officiant that is willing to work with you to make the ceremony personalized and meaningful. This is why so many couples choose to work with one of the 4 wedding officiants at I Tie The Knots. Reviews of this service rave about how flexible and helpful the officiants are. They are able to perform custom ceremonies that fit into any faith or belief system that you may have.
Beyond Illusion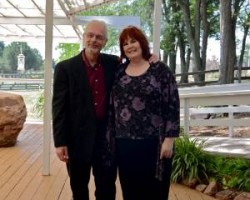 Reverends Thomas and Susie Joyce have together performed over 400 weddings throughout Nebraska and beyond. They have a love for joining couples together in marriage and a passion for creating unique scripts and ceremonies to suit each couple on a more personal level. Working with these licensed wedding officiants means that you are guaranteed to have a memorable day with the vows and words that are truly meaningful to you. You will love working with such a caring and experienced couple.