Top 10 Rated Long Beach Caterers for Wedding and Other Events
Tantalum Restaurant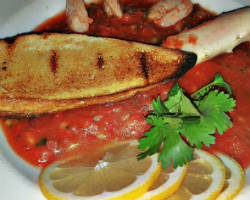 A new trend for restaurants is to transform and become events spaces and for event venues is to offer on-site catering. Tantalum Restaurant is one of the many that is using the intimate space created by the restaurant to host events like wedding receptions. When restaurants like this, that have achieved so much success serving food to the loyal local community, begins to serve larger groups in their own space, the quality of the service and the dishes becomes the best.
George's Greek Cafe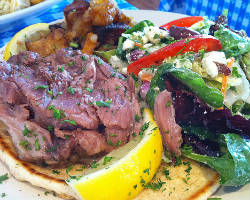 Whether you are Greek and would like a traditional meal or are just a huge fan of the food, George's Greek Café can offer you the most authentic Greek dishes there are. They serve any event with style and class. Whether your family will be present for a traditional wedding reception or you are having a birthday party with friends, they can provide you with a fun and tasty meal. You can have your event on-site or they will come to your venue.
Savor Catering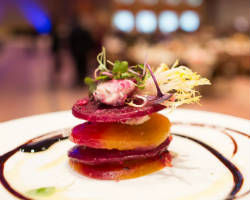 Catering that comes on-site at an elegant venue is exactly what relaxed couples are looking for. Fewer vendors to deal with means more time to enjoy their big day and keep it as cheap as possible. Savor Catering is a local caterer that specializes in fresh and simple foods that have a modern touch. The days of tired Italian catering are over when you book this service. They will take things as simple as a crawfish and add it to a dish to create a culinary masterpiece.
The Reef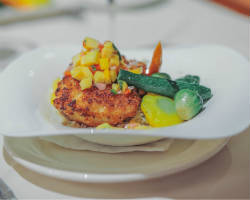 The Reef is an intimate seaside location for any party or event, including weddings and receptions. This venue is not only known for their spectacular atmosphere, but also for their delectable catering service. Many choose this location so they can serve the on-site catering to their guests. This high-class catering service sets the standard for other top restaurants and event caterers in the area. They pride themselves on being able to take old loved classics and add a contemporary spin.
Kabob Curry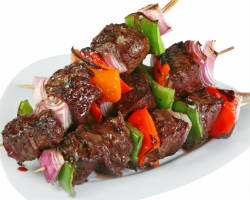 Indian food is full of spices and therefore full of rich flavors. Why not serve this delicious food at your wedding? Kabob Curry has all of the classic Indian dishes and sides as well as innovative and fusion dishes that are totally unique to this catering service. Not only are their dishes served hot and fresh, but they are affordable as well. For your special event, they can serve different trays and platters or have a hot buffet set up.
TGIS Catering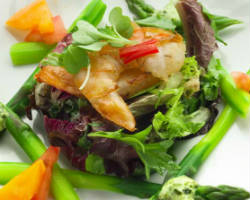 Taking a creative approach to food is not something that caterers usually do in their menu, but when you book TGIS Catering, you can be sure that you will be served something innovative and new. From their years in the business of beautifully preparing food, they have found inspiration to create new menus and new culinary concepts that always please the palates of their clients. For fresh and fun catering in Long Beach, CA, this caterer truly is the best.
El Pollo Loco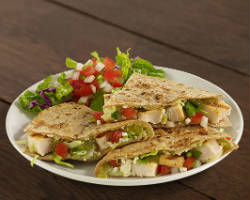 The catering you serve on your wedding day should include your all-time favorites. In California, this might mean that you should serve authentic Mexican food at your wedding. That is where El Pollo Loco comes in. Of course you will be excited to get married, but secondly, you will be eager to try all of the food provided by this wedding catering company in Long Beach. Every dish that is presented has been handcrafted using the very best authentic flavors.