Top 10 Rated Long Beach Wedding Venues, Reception, and Banquet Halls
The Long Beach Wedding Center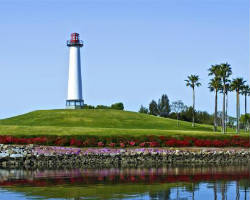 If you want a venue that is completely focused on weddings, then The Long Beach Wedding Center is the perfect place for your big day. This wedding events space has perfected the art of throwing a beautiful wedding and is the most affordable option. This space is the perfect small wedding venue for you and your closest friends to enjoy a relaxed and simple, but always classic wedding experience. This venue also specializes in providing couples with a marriage license and ceremony on the same day.
Heartwell Golf Course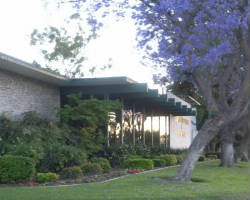 Heartwell Golf Course is the perfect place for any small function or gathering to take place. The spaces they offer are smaller than your average reception venue but this makes it more intimate for you and your guests. Often, larger events held in a ballroom or banquet room, the guests are very spread out and you do not get the chance to mingle with everyone. At this venue you can enjoy time with the ones closest to you in a classic atmosphere that is affordable on any budget.
Great Officiants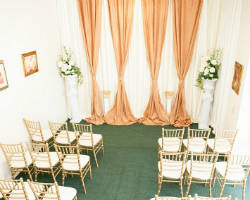 Great Officiants is a great place for couples to find someone to perform their marriage ceremony. This group has officiants of many faiths, who speak many different languages, so your ceremony can be performed by someone who shares your values. If you are looking for a personal wedding ceremony, this group has a wedding chapel for a small group to witness your promises to one another. They can help you with the license you will need and though they are based out of their own chapel, are available to travel throughout California.
Long Beach Marriott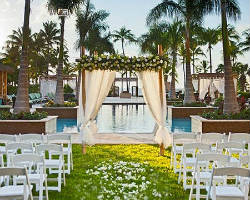 The Long Beach Marriott is known for taking their breathtaking venue spaces and personalizing them perfectly for the events of their clients. The years of experience they have, as a Long Beach venue will make you feel relaxed and at ease as you sit back and enjoy your day. The spaces they offer are indoors and outdoors, can be made to suit any traditional or nontraditional wedding event and can made intimate for any sized group. This venue truly does it all.
Belmont Shore Chalet & Dance Centre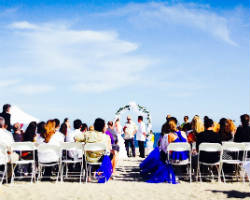 Forget the wedding chapel and the garden wedding venue and opt for something that is more suited to you as a couple and to your lives in California by choosing a beach wedding. The Belmont Shore Chalet & Dance Center has hosted countless weddings on their beachfront and countless receptions in their events hall. The price of the beach wedding, reception, and dinner per person is $39.99 making it relatively cheap for such a classic and beautiful event. Their prices, service, and venue spaces are unbeatable.
The Sky Room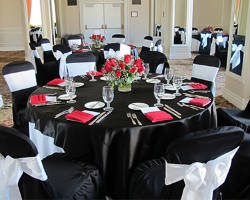 The Sky Room is the elegant wedding and party venue couples dream about to host their wedding. The award-winning space sets the standard for service and style. They have spaces of various sizes to host any part of your wedding from the rehearsal dinner to the reception afterwards. The space can either be a blank space for you to add your own personal touch or the venue can provide contemporary décor that will surely create a romantic and enjoyable atmosphere for all.
Hilton Long Beach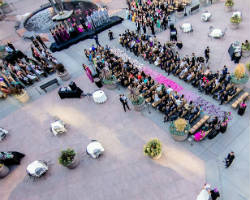 Though hotels are one of the most popular wedding venue options across the country, couples often think they will not get personalized service. The Hilton Long Beach knows that each event and each couple are unique which is why the wedding consultant works with you to turn the venue spaces into a reception hall and ceremony location you will love. The outdoor fountain plaza has been made to suit multi cultural events, and weddings of all kinds while the ballroom is the perfect place for a delicious meal and some dancing.