Top 10 Rated Long Beach Wedding Ministers & Officiants
California Rabbi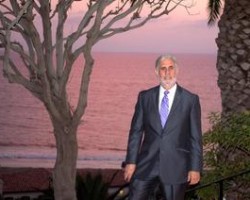 Rabbi Michael Mayersohn performs Jewish and interfaith weddings in California. Couples that would like to have a ceremony to remember and would like their faith involved can contact California Rabbi to set up an appointment to meet with the officiant. Reviews make it clear that this rabbi is willing to maintain the Jewish traditions for your big day as well as accommodate for other religious practices as well. This is something few religious officiants are willing to do and something you should take advantage of if this is important for your wedding ceremony.
Vows and Hows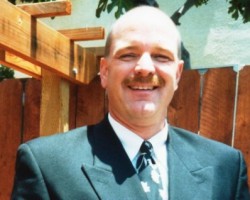 Rev. Bob Schneider is the owner and operator of Vows and Hows. He has helped to join countless couples in marriage by providing each client with the wedding ceremony of their dreams. Knowing that this is one of the most important days of your life is what drives this professional to be the best wedding minister he can be. He works to make the ceremony entertaining and meaningful and at the same time keeping the entire thing relevant to the couple and the significance of the occasion.
The Wedding Officiant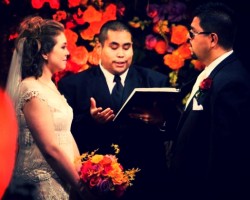 Peter Otto is the operator at The Wedding Officiant for couples that are looking for a meaningful and special ceremony. Peter offers services for those that want civil, religious or any kind of non-traditional ceremony. To help couples choose which kind of ceremony they would like to have, this licensed officiant has come up with various packages that can focus more on the romance the couple has experienced or more on their faith. Peter puts you in control of the style and he takes care of the rest so you will never have to worry.
Eclectic Vows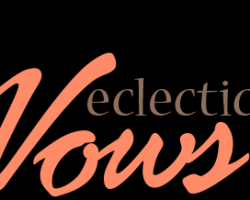 Many wedding officiants claim to offer each couple their own wedding experience but Eclectic Vows delivers on these claims and makes sure that each ceremony is personalized to the couple. The wedding ceremony really is the most important part of the day, which is why this company does their best to make sure that it is the focus. The wedding officiant in Long Beach, CA will work with you to make sure that the vows and all of the words being spoken are meaningful to you.
Spouses For Life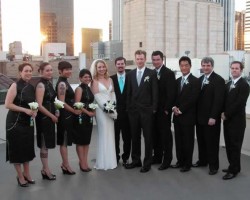 Spouses For Life is a company that makes it easy for you to have the ceremony you have always dreamed of having. This company has Long Beach wedding officiants that have the talent to take your love story and bring it to life on the day you promise to be together forever. They can add their personal sense of humor and also talk about what makes your relationship special to make for a fun and romantic ceremony that is true to who you are as a couple.