Top 10 Rated Los Angeles Caterers for Wedding and Other Events
Patina Restaurant Group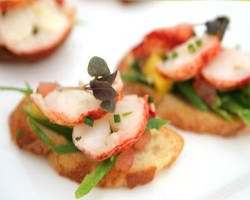 Owned by Nick Valenti and Chef Joachim Splichal, the Patina Restaurant Group sets a new standard to culinary excellence as an art form among the top Los Angeles catering service. Its services fit historical places like museums, cultural centers and cultural art landmarks. With a mission statement of endowing superior quality cuisine, acclaimed service and genuine hospitality, the popular hangout is also famous to serve a superb line of wedding packages for couples at the city. Indoor or outdoors, the Patina Restaurant Group presents its "INSPIRED WEDDING: Signature Wedding Packages" ranging from rustic romance, eco-chic upto any customize affair. Get a wedding concierge today!
Maria's Italian Kitchen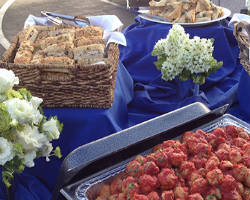 With president Madelyn Alfano spearheading the team, Maria's Italian Kitchen serves gourmet food amenities for all times. In weddings and family events, the kitchen provides flawless service on bridal showers, baby showers and rehearsal dinners. An ideal restaurant for your guests, they would surely love to go back for more once they get a taste of the fabulous amenities by Maria's Italian Kitchen. Some of the menus are Take & Bake Pizza or Lasagna, Picnic Box Menu and the Gluten-Free Menu. The green restaurant has practiced recycling 1975. You can also order online for the best experience on wedding catering companies in Los Angeles, CA. Maria says… "What's cooking?"
UCLA Catering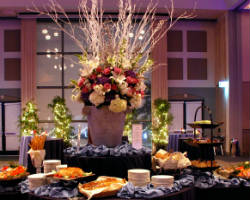 Follow your hearts and meet at the state's most popular dining facility, UCLA Catering is your partner for success. The team takes pride of a group of culinary talents, all willing to try their expertise on cooking magnificently food for all occasions, from the smallest to the most majestic at California. Plus, these plates are sold for low low prices up for grabs at UCLA Catering, today. Weddings are held to be remembered with the fondest set of reception and venues. The group also has their own wedding coordinators there to assist couples at this crucial time of their lives. For the big day, contact UCLA Catering and feel important with fine dining experience, at our times.
Mona Lisa Catering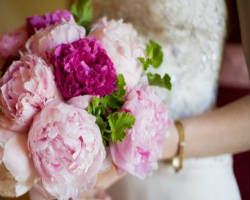 Mona Lisa Catering was started in 1983 by a family of world class chefs. Received the finest dining experience at its buffet stands and get to choose from the industry's most selected foods, today. Mona Lisa Catering works with vendors for a complete wedding celebration that meets bride and groom's personalities and hope for themes on the big day. At the menu, affordable and hot deals can be found, cooked in special herbs as oriental dishes pleasing to anyone's taste buds. Mona Lisa Catering's services take the lead on wedding catering companies at Los Angeles, CA. Are you thinking of the most delightful food ways to entice guests? Check out what the site has to offer at Mona Lisa Catering.
Gourmet Celebrations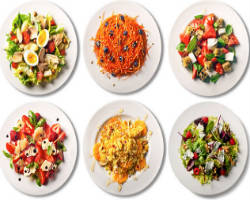 From gourmet in rustic or classic breakfast, lunch to dinner, Gourmet Celebrations offers online tips for a one-of-a-kind wedding celebration. It is a new and fresh restaurant to bring exceptional food on the table and most exquisite additions (like floral arrangements and bar rentals) for your wedding and a top Los Angeles Catering, today. Even at the most extravagant celebrations, prices are fitting to anyone's budget, do it at your backyard or inside the stadium. Other full-service held events are corporate party, birthday celebrations, quinceanera, bar bat mitzvah or any private meeting. Gourmet Celebrations is both classy and simple in weddings.