Top 10 Rated Los Angeles Wedding Cake Bakeries
Wonder Bakery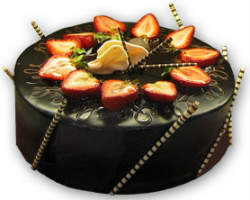 Wonder Bakery wedding cakes come in 3 styles of contemporary, traditional and custom designs. It is a gourmet family-owned pastry shop for 30 years now that bakes delicious pastries in a mixture of Asian culture and European style of baking. Forming one-of-a-kind Los Angeles wedding cakes pleasing to the couple's tastes and attractive to guests eyes in wedding celebrations, Wonder Bakery is also popular for its highly reputed dessert catering in exotic parties, with Dessert Pastries Catering, Asian Pastries Catering, and Wedding Cake Catering. The place has been a famous dining joint at the LA Chinatown historical and cultural plaza.
Sweet & Saucy Shop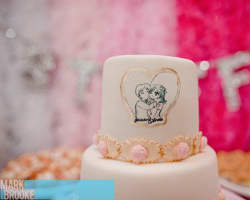 The Sweet & Saucy Shop works with award winning wedding vendors in California to make every festivity beautiful and unique in fancy colors pleasing to the bride's personality. The types of wedding cakes sold at the store are the all time favorite's fondant cakes, rustic cakes and buttercream cakes together with the sweetest sugar flowers ever made. Sweet & Saucy Shop's custom cakes in Los Angeles are delightful and yummy in the same fluffiness and moist you have always loved in cakes. Melody Brandon, Co- Owner and head Pastry Chef, will welcome customers to the world of butter, sugar, and flour!
La Crème Bakery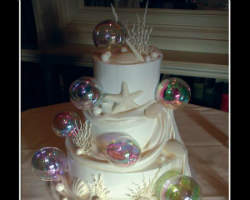 La Crème Bakery wedding cakes are Unforgettably Delicious in cake bakeries. The most skilled talents in customizing cakes apply their own personalized and expert touches on creative cakes in Los Angeles for every special occasion of Weddings, Showers, Quinceaneras, Sweet Sixteen's, and Red Carpet events. In the cake menu, you will wind a good list of the finest ingredients, fresh fruits, icings, flavors and caked fillings carefully mixed for sweet-smelling and tasty treats for all. At La Crème Bakery, each cake is personally papered, hand-designed and delivered by the owners. Cakes are baked daily and come in many forms to choose from for your convenience like birthday cakes, replicas and vintage golden shimmer cakes.