Top 10 Rated Los Angeles Wedding Dresses and Gown Designers
Lily's Bridal Shop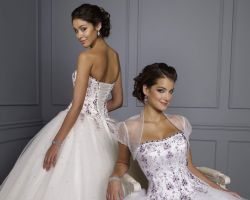 Two decades of experience in the bridal industry have made the team at Lily's Bridal Shop into some of the leading experts amongst all Californian bridal boutiques. They are especially talented at locating a dream dress by having a consultation with the future bride and discussing what she loves and hates about all kinds of gowns. With their great wedding packages that can be added onto the dress, Lily's Bridal shop can make the entire shopping experience straightforward, enjoyable and not to mention amazingly affordable.
The Hitching Post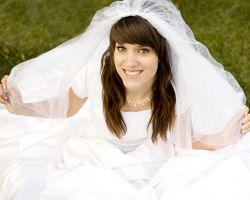 The current trend with many Los Angeles wedding dresses is for the designer to create edgier and ultra-contemporary cuts. At The Hitching Post they have kept the traditional view that a wedding gown should be beautiful, elegant and above all modest. Not only do they supply wedding dresses that only come in modern and modest designs but they also supply a range of delicate yet inexpensive bridesmaid dresses. This means that if The Hitching Post carries exactly your taste in wedding gowns and bridesmaid looks to match.
Grace Bridal Couture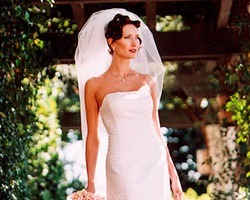 If you are looking for LA's top-notch designers of extravagant, custom wedding gowns, Grace Bridal Couture should be your first destination. This couture wedding dress shop has proved that they can create the perfect fit fantasy gown for your special day. Loyce Wheatley, an award-winning designer of wedding dresses, will floor you and all of your guests with her handcrafted details, embellished neck lines, and form fitted gown designs. White Glove service includes the designers' presence on your wedding day to insure you and the gown look flawless walking down the aisle.
Winnie Couture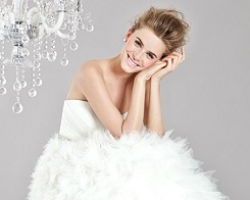 Winnie Couture Flagship Salon has been outfitting brides from their Beverly Hills location for years. Timeless designer gowns from co-founder and creative director Winnie Cholmin Lee have been worn by a number of celebrities including Giuliana Rancic, Kelly Clarkson, Helen Hunt and others. Winnie Couture prides itself on offering an unbeatable shopping experience and carrying an exclusive bridal collection. Some of the best modern and fashion forwards wedding dresses are created to project feminine grace and sophistication.
Aria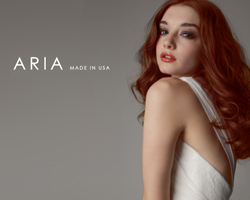 Tak Hau, the president and well renowned creative director of Aria, has been sharing his love for classic, fresh, sophisticated, and refined wedding dress designs with brides throughout the world. With an undisputed reputation for preserving quality and creating personalized modern wedding dresses, Aria has become one of the reigning bridal shops in downtown Los Angeles. A variety of the latest trends in silhouettes, fabrics, and colors are presented for every brides choosing. Call today to setup your exclusive consultation to shape the wedding gown of your dreams.