Top 10 Rated Nashville Wedding Cake Bakeries
Yaya's Cake Shoppe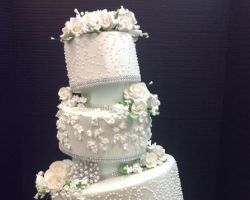 Since 2010, Yaya's Cake Shoppe has professionally made beautiful cakes from scratch. For wedding cakes in Nashville, TN and beyond, there is no company that offers cakes as delicious and personalized as this shop. Once you have a cake tasting with the baker at this company, you will be able to choose your favorite flavor and icing combination and discuss the design that you love with the baker. The talent of this cake bakery truly knows no bounds meaning she can make any cake vision you have come to life.
Cakes by Priscilla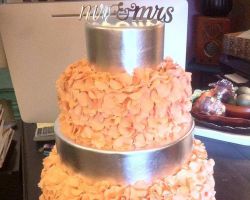 Reviews of the company Cakes by Priscilla rave about the baker and designer's attention to detail. There is nothing better than having an elegant wedding cake at your reception as a focal point, and when you have one by this company it will surely impress the crowd. The prices of these creations vary but can be more affordable depending on the design and flavors you choose. Whatever you choose, you will always get the highest quality, delicious cake with a unique cake topper to make the entire thing personalized.
Ivey Cake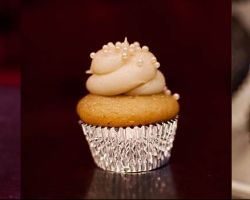 Your Tennessee wedding is an event that you will remember for the rest of your lives, including all of the small details that go into making it a success. Ivey Cake can help make your wedding dessert unforgettable when they provide one of their tiered cupcake creations. This company specializes in making unique flavors and icing combinations. The top of the tower is a small cake for the couple while the rest gives the illusion of a cake with the more servable cupcakes for guests.
Sophisticakes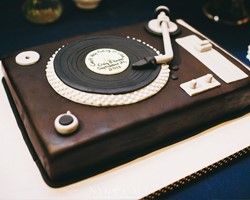 Sophisticakes is a unique, from-scratch cakery and sweetery whose creations are handcrafted to perfection. This company has a passion for collaborating with their wedding couples to conceptualize truly custom designs. In addition to impressive cakes & cupcakes, they can create a Dessert Bar offering a variety of treats including macarons, pie bites, cookies, bars, and many more. Schedule an appointment today and let Sophisticakes be part of your wedding day's sweet memories.
KupKaties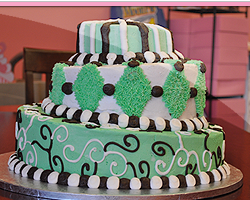 While the traditional Nashville wedding cake does serve a nice centerpiece for the wedding reception, more couples are choosing to serve cupcakes as their wedding dessert. KupKaties is just one company that is accommodating this growing trend. This company does make delicious wedding cakes, but their main focus in on creating unique cupcakes. This allows the couples who are serving cupcakes at their wedding to choose more flavor combinations and more easily serve their guests. With up to 70 flavors they have every combination you can dream of so everyone can have their favorite.
Cakes by Shara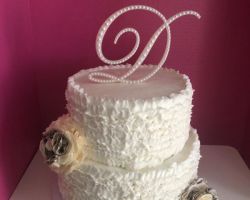 Baby shower cakes, birthday cakes, weddings cakes and any other special occasion cake you can think of can be custom made by Cakes by Shara. This company is the home of a talented baker and designer who work with clients on a personal level to create something that they will love as well as something that is delicious for all to enjoy. Having a beautiful confection from this cake company will make your special event even more memorable for all.
Dream Cakes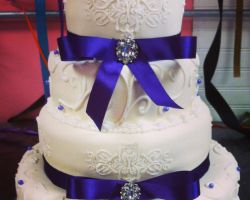 Your wedding cake should be elegant but also personalized to the couple. That is why Dream Cakes makes custom cakes for weddings and special events that are delicious and always look beautiful. Whether you want a traditional cake that matches the colors of your event or would like something totally unique in a shape and style that you love, this company can accommodate all. For over 10 years, this company has been making cakes for local events and has grown in reputation and success.