Top 10 Rated Nashville Wedding Ministers & Officiants
Helen Emberly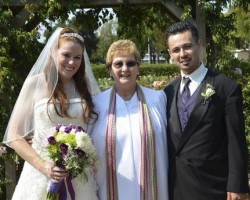 It can sometimes be difficult to know if an officiant or minister will be right for you, but once you see the reviews that previous couples left Helen Emberly, you will be immediately convinced that she is the right choice. Helen is not only an experienced wedding officiant but she has been working in marriage and family therapy for over two decades. This means that she knows exactly how important a wedding is and is also able to match everything to the personality of each individual couple.
Marry Me of Tennessee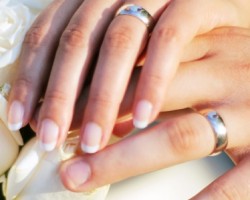 Scheduling your wedding day is as easy as using Marry Me of Tennessee's online system. You can clearly view their services and fees. Then you will be able to easily choose what fits you and your special day. Having everything at the ceremony go exactly as you have always planned means that it will be even more personalized. In addition to being one of the best ceremony planners, these experts make sure that all of the paperwork and legal details are completely in place before the day arrives.
Nashville Wedding Ceremony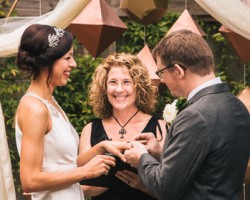 Karen, the leading officiant for Nashville Wedding Ceremony, founded her service because she wanted to offer the perfect ceremony to any couple, no matter their belief system or traditions. This is one of the few options of wedding officiant in Nashville, TN that strongly believes in the God of the Bible but doesn't make this a necessity for the couples she conducts a ceremony for. Karen believes that a wedding needs only love and dedication to be meaningful and beautiful.
Distinctive Wedding Ceremonies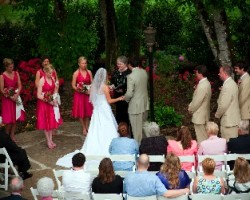 At Distinctive Wedding Ceremonies they have a lot of experience dealing with couples that have put a lot of planning into their big day. One of the most common thing that they see is that the bride and groom have spent a lot of time seeing to each vendor and then completely forget about the wedding minister. These Nashville wedding officiants are the ultimate choice for the couple that wants every detail of their big day to be perfect, no matter the size or style of the wedding.
Equally Hitched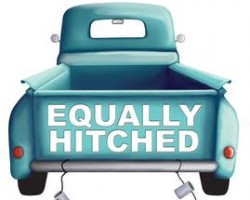 Angela M. Brown is a fully licensed and ordained minister and is able to perform ceremonies throughout Tennessee. This makes her a great choice for couples in Nashville as she understands exactly what the residents of this city want in a wedding. Angela has performed a great number of weddings both religious and non-religious and she is able to help couples on every step of the way to the big day. In addition to being a great option she is also one of the most affordable, as Angela includes consultations and rehearsals in her rate.