Top 10 Rated Orange County Wedding and Engagement Rings Designers
Fredric H. Rubel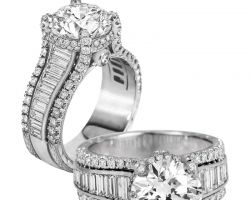 Fredric H. Rubel has been offering the highest standard of Orange County engagement rings for over eight decades. The designer jewelry offered at this store will leave you overwhelmed by choice. This is not a problem however when you consider there are jewelry experts in the store to assist you in finding the perfect piece. This company offers everything from high-end watches to vintage rings and diamonds galore. This company also offers custom jewelry design so if they don't have exactly what you are looking for, they will make it.
Nathan Alan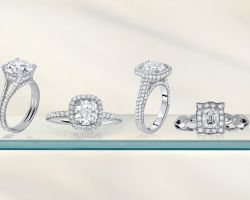 Asking your partner for their hand in marriage includes finding the perfect ring to accompany your proposal. When you would like something unique that will suit the style of your partner then Nathan Alan is the best place to shop for engagement rings in Orange County, CA. The team at this store will help you find the perfect ring. Whether you are looking for an engagement ring or traditional wedding bands, this store has options for men and for women.
NGY Jewelry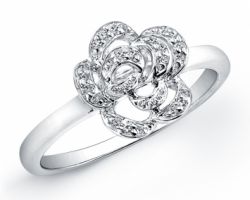 NGY Jewelry is where you can find all of the bridal jewelry you could ever need. This store has been serving the area with impeccable customer service for over 20 years. This company not only offers a huge and unique selection of rings but affordable options as well. Many of the customers that have shopped at this jewelry store will not shop anywhere else when they need an important gift or a token of love. The rings are elegant and varied so you can be sure to find something you love.
Ballard & Ballard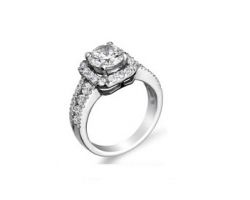 When you are looking for jewelry stores in Orange County, you will quickly find that Ballard & Ballard has everything that you need. This store has been offering the finest selection of jewelry since 1917. This store has a selection of classic rings as well as antique and modern options as well. You can certainly find a unique engagement or wedding ring that will suit your partner's style and be greeted with the answer "Yes". The rings offered as well as the customer service will amaze you.
Arik Jewelry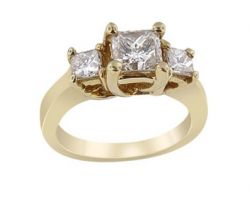 Arik Jewelry is a where many California natives go to get their wedding rings in Orange County. This store is known for offering impeccable service and a wide range of stylish rings. Each technician at this store is fully versed in the collection housed in the store as well as all of the features of rings in general. This ensures they are able to best inform the customer about their purchases and the options that are available. They will direct you towards a ring that will leave your partner breathless.