Top 10 Rated Orange County Wedding Venues, Reception and Banquet Halls
Arroyo Trabuco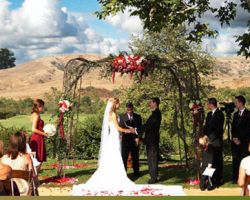 There are no better Orange County wedding venues than the magnificent golf courses of this region. Amongst them, Arroyo Trabuco stands out for its lavish setting, attention to detail and incredible added extras. With banquet halls that can serve as ballrooms or reception halls, you will find the kind of grandeur that will take your breath away. This venue can provide a large area for many guests or create a small and intimate feel that will suit your special day perfectly.
Plaza de Magdalena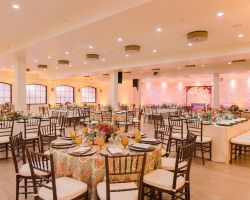 Whether you are looking for a small wedding venue space or one of the top party venues, you will quickly discover the Plaza de Magdalena. This venue has been used for luxurious weddings and even the occasional Quinceanera. Depending on the number of guests you plan to invite, the services of this venue can come at relatively cheap prices. There are three spacious rooms to choose from that would be both perfect for a ceremony as well as a celebration.
The Villa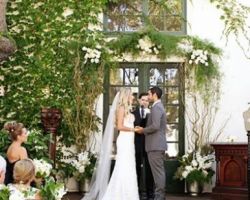 If you would like a garden wedding venue feel combined with rustic Spanish style then you should consider The Villa. This California wedding venue is known for providing a beautiful backdrop for couples to promise their love to one another. The courtyard offers the perfect setting for a lush summer wedding. The space can be personalized but provides the perfect decorations already with lamps and the greenery surrounding the ceremony site. Reviews say that this is not the most affordable option but it is the most stunning.
Hamilton Oaks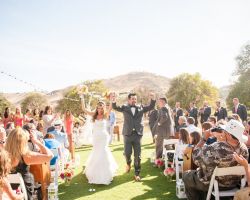 Imagine having your wedding ceremony in a beautiful vineyard with views stretching over the Orange County hills. Hamilton Oaks is one of the most luxurious wedding venues in Orange County, CA that offers a unique and rustic setting for your special day. You will be able to have your ceremony in one of their outdoor wedding chapel venues and then party into the night with your reception celebration. Hamilton Oaks is set in five acres of historical orange groves that offer an unbeatable location for your wedding.
St. Regis Monarch Beach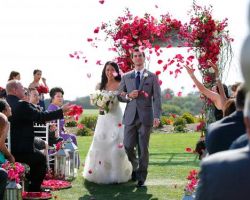 As far as Orange County wedding venues go, The St. Regis Monarch Beach is the very best. This breathtakingly beautiful venue offers the perfect space for every aspect of the event. From the promenade to the balcony, gazebo and more, this venue is perfect for elegant weddings. The timeless feel of the venue means having an unforgettable day that is captured perfectly in pictures. Whether you are having a large wedding and reception or a small celebration gathering this venue is gorgeous and versatile.