Top 10 Rated Orange County Wedding Cake Bakeries
Christopher Garrens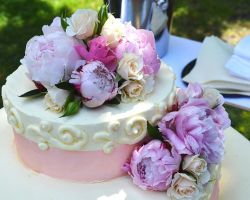 When a company and a cake designer truly loves what they do, you can see it and taste it in the final product. Christopher Garrens is passionate about providing personalized cakes that will wow you with flavor as well as their unique designs. When this company makes Orange County wedding cakes, they provide only the freshest ingredients and the most unique designs. This team can add a personal twist to the classic tiered cake or sculpt something totally new. They can even add customized cake toppers.
Ontario Bakery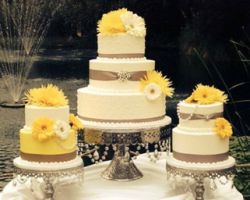 When you are searching through the countless California cake bakeries, there are a few things you should be looking for. The company should offer custom designs, a wide range of delicious flavors and icing combinations as well as guaranteeing on time delivery. This perfect combination can be found at Ontario Bakery. For over 50 years this family owned company has been creating beautiful towering cakes for any special occasion in the lives of their clients. The design and execution of their wedding cakes could not be more perfect for a wedding.
Pink City Cakes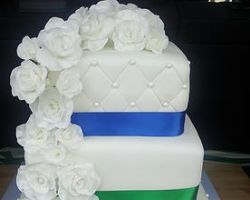 Your wedding cake will be anything but boring when you work with the team at Pink City Cakes. This company is known for bringing incredible design as well as rich flavor to every cake they are asked to bake. Offering custom cakes as well as cakepops and cupcakes, you can truly personalize your wedding dessert. From traditional tiered options with a unique touch to a combination of cute desserts, this company can create a custom experience. Reviews say this aspect makes the company the best.
Rossmoor Pastries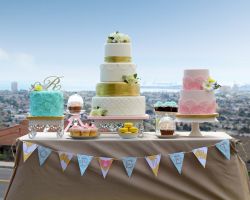 For wedding cakes in Orange County, CA many couples turn to the expert services of Rossmoor Pastries. This company has been operating in the area providing the most delicious confections since 1961. Rossmoor Pastries is known for making beautiful and personalized cakes for every type of special occasion you may have. From baby shower cakes to birthday cakes and custom cakes, these expert bakers and decorators can create a treat you will love. You will be amazed at the style and the flavor packed into these delicious cakes.
CupCakes Orange County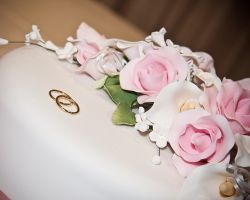 CupCakes Orange County is one of the top bakeries in the area. The residents of Orange County have even voted that the cupcakes sold by this shop really are the best. This company offers something incredibly unique in terms of wedding cakes. They can make cupcake wedding cakes. This is a modern way to serve your guests more efficiently than ever before. These cupcakes also come at more affordable prices than most wedding cakes. Each will be beautiful and delicious.