Top 10 Rated Orange County Wedding Ministers & Officiants
Weddings By Christopher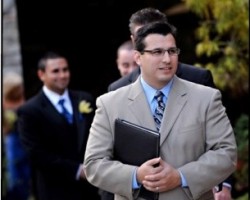 You and your partner have found one another and now you must find the right wedding officiant in Orange County, CA to perform the ceremony that joins you together in marriage forever. Weddings By Christopher offers couples the chance to break away from the traditional ceremony script and opt for a unique and charming ceremony that is officiated by a man with charm. Having Rev. Christopher perform your ceremony means having a professional helping you to build a ceremony that truly encapsulates your relationship.
Wedding Officiant Jon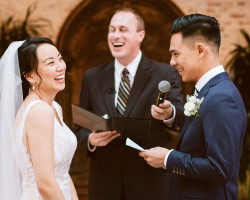 Wedding Officiant Jon is a top-rated officiant who serves the counties of Los Angeles and Orange. He is experienced and knows how to create weddings that dreams are made of! Jon is a gifted communicator who uses energy, enthusiasm and elegance to craft an exceptional wedding experience. The ceremony he builds with you will reflect a flow and style that matches your values and preferences. Jon performs non-denominational, non-religious and Christian ceremonies. His goal is an unforgettable wedding that you'll treasure forever! Relaxed elegance. Exceptional sevice.
Non Religious Weddings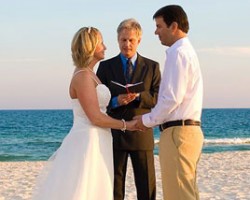 Non Religious Weddings is a company that offers couples the opportunity to work with Orange County wedding officiants that do not focus their ceremony around any religion or faith. This company is focused on creating ceremonies that are specific to the couple. They include elements of romance, stories about the couple and humor as well. The elegant script will make for a ceremony that you and all of your guests will fondly remember. With an initial free consultation to see if this licensed officiant is the right fit, you really cannot go wrong.
Brent Edwards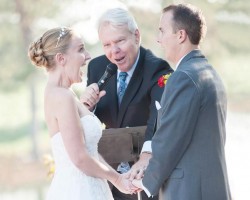 Brent Edwards has helped many couples tie the knot in California. Brent is a non-denominational officiant that has experience creating ceremonies from scratch without meeting the couples and working as a co-creator of the ceremony closely with the couple. Whatever kind of service or personalization you would like on your big day, Brent can make it happen. He knows that this is one of the most important and possibly one of the best moments of your lives and you should be in total control of the words that are spoken and the promises that are made.
Tie The Knot Ceremonies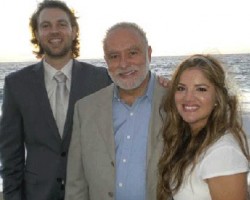 Tie The Knot Ceremonies is owned and operated by Frank. He is an ordained non-denominational wedding minister that has 11 years of experience of joining couples in marriage. It is clear through the ceremonies that Frank has a passion for what he does as well as a passion for helping the couples that he works with. Reviews of this company from former clients describe Frank as being witty with a great sense of humor that he sprinkles well into an otherwise very serious occasion.