Top 10 Rated DJs in Riverside for Weddings and Other Events
F & J Entertainment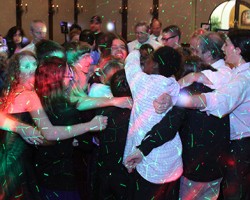 Every aspect of F & J Entertainment provides couples with the highest quality of wedding services. From the moment you have your personalized free consultation you will see the level of dedication that Jeff Atlas, the head DJ, has for each wedding he works on. This Riverside disc jockey is fully mobile and flexible so no matter what kind of venue you are holding your event in they will be able to provide the lighting and sound to suit it perfectly.
DJ Party Service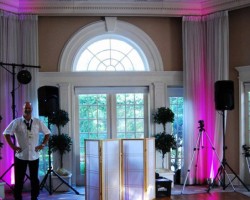 Amongst the DJs in Riverside CA, there is only one company that is consistently excellent. DJ Party Service has one of the widest varieties of music in the area; they are able to play anything from 1940s classics to the most current hits. This company has provided DJ services at nightclubs, casinos, birthdays, high school prom dances and, of course, wedding receptions. In addition to guaranteeing your guests will dance the night away, DJ Party Service can provide full lighting systems, MC services and a photo-booth option.
Energetic Music Production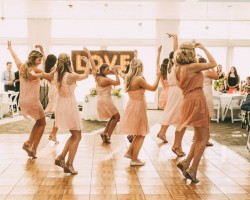 Marcus Campbell, the DJ at Energetic Music Production, is a true connoisseur of music. You will be able to discuss all of your musical tastes with him prior to your wedding, even your guilty pleasures without being judged. Marcus will then get to work to create a playlist that you'll not only love but will perfectly reflect your personality as a couple. The music will be flawless but also according to reviews, Marcus makes parties run smoother than the host ever thought possible.
Time 2 Party DJ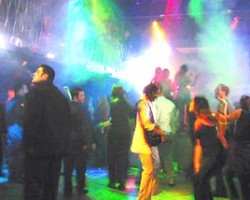 Often it is the cost of a local DJ that puts couples off hiring a real expert. Time 2 Party DJ has some of the most competitive prices without compromising on the quality of the service. Each of the DJs that work for this service comes with a full collection of varied music that will provide the style that suits your wedding exactly. You will not only be receiving a quality DJ but also the MC services required to keep the entire event running smoothly.
Fusion Sounds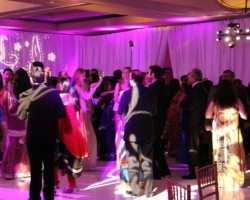 For a couple that wants something unique at their wedding rather than the same old tunes then Fusion Sounds is the perfect alternative. The music that is played by this company is a mixture of hip-hop, Hindi Bollywood, Indian, Arabic, Latin, rock, dance, disco and pop. With this kind of variety, you can be certain that this Riverside DJ will be able to cater to your taste and style. While Fusion Sounds is predominately aimed at South Asian, Indian and Pakistani weddings, they are able to cover a whole range of events.