Top 10 Rated Riverside Wedding Cake Bakeries
La Luna Bakery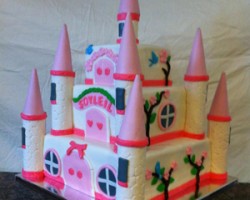 For your wedding you shouldn't settle for anything less than the best in the city. La Luna Bakery has been in the same family for over five decades and has earned a reputation for only providing the most delicious and breath-taking wedding cakes in Riverside, CA. Not only can they create a traditional tiered centerpiece but they also offer a full range of custom cakes for couples to have something that completely suits their personalities and something that all the guests will love.
Oliveras Cake Gallery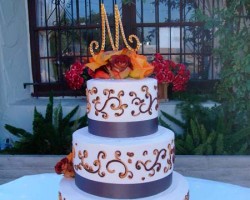 There is always an incredible array of desserts, treats and baked goods at Olivera's Cake Gallery. This company has been providing Riverside and the surrounding area with beautiful confections since 1990 but has become known throughout California for providing amazing wedding cakes. It has become one of the family specialties at Olivera's to bake one of the best red velvet cakes in the state but essentially you can get any flavor or style of cake you want from these highly talented bakers.
Nunnys Bakery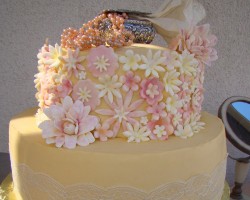 From birthday cakes to baby shower cakes and all kinds of traditional wedding options, Nunny's Bakery has an amazing selection for its clients to choose from. This baking service loves creating a full range of cupcakes and full-size cakes that will exceed all the expectations of the couple on their wedding day. Whether you are looking for something themed to match your interests or something that fits the style of your wedding décor then the experts at Nunny's Bakery will be able to deliver.
Rossmoor Pastries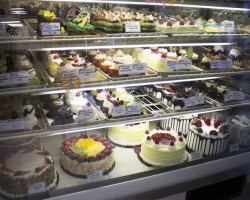 It is the creativity and unique designs of Rossmoor Pastries that keeps couples from all over Riverside coming to these baking professionals. Not only do they bake incredible confections but they take a pride in their work that is rarely seen at other cake bakeries in the area. Rossmoor Pastries is interested in providing the most artistic cake options for couples throughout the area and also only using top quality ingredients so each cake is absolutely delicious. For the most refined Riverside wedding cakes you should only turn to this bakery.
Rebeccas Dream Cakes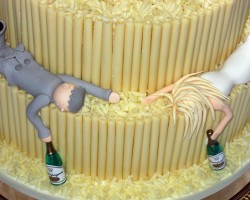 Finding a bakery with affordable prices in Riverside is not always easy, especially if you want high quality at the same time. Rebecca's Dream Cakes has always provided the best in the area and has done so for over 20 years. This bakery offers incredible: sheet cakes, Swiss rolls, intricate cake toppers, flavored cupcakes, cheesecakes and full traditional wedding cakes. Their experts will be able to talk you through the options and let you know just how much you need for the number of guests you have invited.