Top 10 Rated Sacramento Wedding Cake Bakeries
Sogno Torte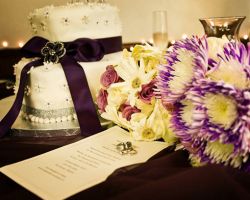 Sogno Torte specializes in making heart-shaped wedding cakes in Sacramento, CA though they can really make any of your cake dreams come to life. The name of this store means 'dream cakes' in Italian, a name that the company really does live up to. Each cake made at this shop features the custom design idea of the creator and of the couple who work with the designer. There is nothing more special than having a cake for your wedding that you helped design.
Cupcake Craving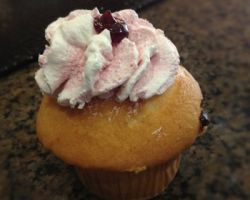 If you are planning your California wedding, then you are busy reserving a venue, choosing a dress and completing a massive checklist. That checklist must contain booking the services of Cupcake Craving to provide your event with a unique and delicious dessert. You don't need to have a giant and expensive tiered cake on your wedding day when you can serve personalized cupcakes that are even more delicious and certainly more affordable. Enjoy the large selection of flavors and design options at prices you can afford for your wedding day treat.
Gimme Cake Too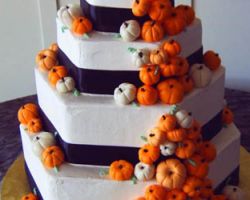 When you first see the work of Gimme Cake Too! You will be amazed at the quality of the cake and the creativity of the design. From baby shower cakes and birthday cakes, wedding cakes and more, this company can make something unique and personalized for your wedding day that is one-of-a-kind. The cakes made by this company truly exceed all expectations in every possible category. If you want a wedding day dessert that will blow you away, then having the team at this shop make something for you is a must.
Cake Scraps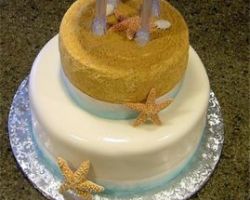 For the past 24 years, the primary cake designer, Michelle has been coming up with fresh cake designs, which she has always executed flawlessly. This baker does not just think the cakes she makes should look great but that they should taste amazing too. That is why she uses the very best ingredients possible to make her signature confections. Michelle and her team encourage potential clients to contact them with any questions or for a personal cake tasting and design session to learn more and get a taste for themselves.
Hot Mama's Cakes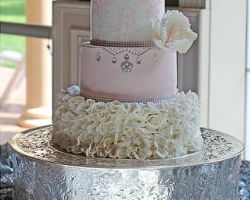 Hot Mama's Cakes is one of the top bakeries for custom wedding cakes in Sacramento. This company is extremely popular among area brides for their incomparable talent and creativity. This means that each couple that comes in to buy a cake from this shop works with the head designer and baker to come up with a concept for their cake that they love and that suits their event. Add a unique cake topper and you have the perfect wedding day confection.
Pushkin's Bakery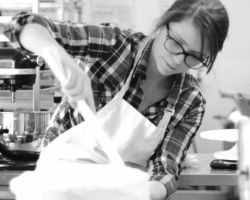 The owner of Pushkin's Bakery has a passion for making and designing wedding cakes specifically. This means that the utmost attention and care is given to the confection that you will enjoy on your big day. From choosing a flavor to the size, shape and filling, you will be able to have a unique and personalized cake that is also mouthwateringly delicious. This company has become popular for all of their confections, but especially for their vegan Sacramento wedding cakes.