Top 10 Rated Sacramento Wedding Ministers & Officiants
Jo Souza
Fresno/Clovis wedding officiants are not hard to find, but choosing one that offers personalized services in the style that you want can be. This is why so many couples choose the custom wedding services of Jo Souza. This officiant and minister has a motto that focuses her work on making your wedding exactly as you have always wanted it to be. For seriously low prices you can hire this expert to come up with a ceremony plan that you love and that you will remember for the rest of your lives.
Spencer Weddings and Entertainment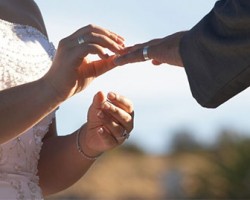 Spencer Weddings and Entertainment is owned and operated by Jason. This licensed professional has been officiating weddings since 1995 and in this time no two ceremonies have ever been the same. This is a service that Jason and his company are known for. He never uses any templates as he works with the couple to come up with a ceremony that suits their personalities, their love stories and the promises they will be making on the big day. This is a standard of service that you deserve for your wedding ceremony.
ForeverInspired Wedding Officiating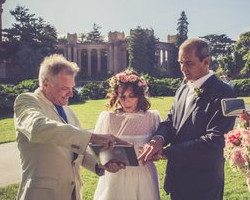 Marrying couples love Mitch's unique attention to learning who they are on a deep level so their entire pre-ceremony and wedding day is uniquely meaningful, memorable and inspired! Mitch will get to know the couple "as if he's your favorite Uncle" - Generally better than most of your Guests, ALL positive and supportive! You'll learn things you don't even know you love and appreciate about each other, AND you and your Guests will hear your Romantic Tale(c) which shows why each of you are perfect for the other!
Sacramento Wedding Minister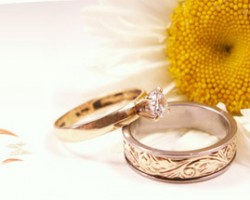 For a wedding officiant in Sacramento, CA you could go to someone that doesn't put in the effort to get to know you as a couple or you could work with the opposite when you hire Sacramento Wedding Minister. The owner and operator of this company, Rev. Amy Long, has been a non-denominational minister since 1991. Having completed the ceremonies for countless couples, Amy always makes each ceremony special and unique for the couple that has trusted her with the biggest moment of their lives.
Kiss The Bride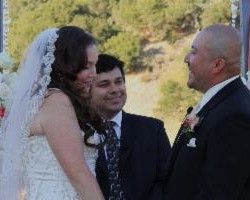 When it comes time to tie the knot, you will have hundreds of decisions to make including choosing a wedding minister. Kiss The Bride is one of the most popular options in California because they are willing to work closely with the couple to get to know them and make the ceremony more personalized. You will be able to work with the officiant to discuss what kind of ceremony you would like and who should be involved and contribute to the occasion.
Mitch Darnell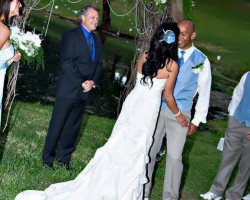 It is clear from reading only a few reviews that Mitch Darnell is one of the best wedding officiants you could have on your big day. This expert has helped countless couples tie the knot in ceremonies that have been designed just for them. Mitch loves meeting couples, getting to know them and being part of their big day. With a passion for what he does, you can be sure that by hiring this professional you are getting the most personalized ceremony possible.