Top 10 Rated Sacramento Wedding Venues, Reception, and Banquet Halls
Wisteria Gardens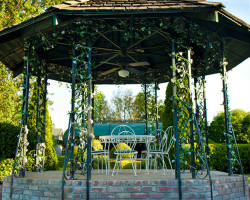 Forget the traditional wedding chapel and opt for something that is more representative of your likes and character as a couple. The Wisteria Gardens is a venue that can match your style perfectly or it can be designed to. There are three acres of well-kept gardens and rooms for the bride and groom. The space also has a large gazebo used for ceremonies such as a small wedding venue and a smaller gazebo that is perfect for the couple to sit together or for the cake.
Beatnik Studios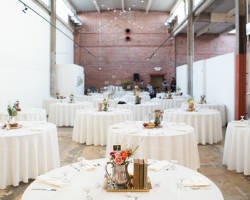 To really understand and begin to feel the spirit of a venue space, you can read the reviews about how others used the space or you can book a viewing appointment to get a feel for the space yourself. Beatnik Studios has both lovely reviews and the opportunity for you to see the space before you book. With exposed brick and hardwood floors, this venue has a rustic feel that will match your personal style. At already affordable prices, the venue offers discounts when you choose one of their in-house photographers.
Croatian-American Cultural Center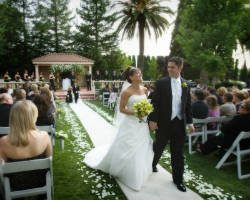 The Croatian-American Cultural Center celebrates the local Croatian culture and also hosts many local events. You do not have to be Croatian to rent the venue but you do have to be prepared for unbeatable hospitality from those who operate the space. There is room for a large outdoor reception with a space for dancing and a beautiful set-up for an intimate ceremony. With food served from the on-site caterer, you will not have to worry about a thing on your wedding day other than enjoying the party venue to the fullest.
Court Yard D'Oro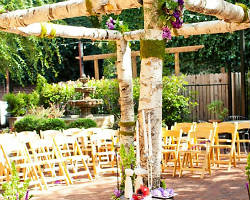 Court Yard D'Oro has hosted some of the most luxurious weddings and receptions in California. When you book this venue, you will get the full attention and care of the facility operators. They take each event seriously and work to make it as unique as you are. When you book here, you get the help of the professional staff as well as the dishes of the venue's renowned chef. When the big day comes, you will be able to celebrate while the venue coordinates things from behind the scenes.
Sterling Hotel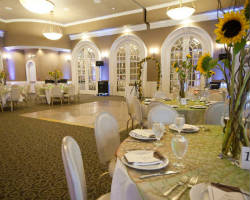 The Sterling Hotel is first and foremost a place for guests to crash for the night, but the second purpose of this hotel is as a wedding space. Putting on glamorous and classic weddings is where this hotel truly shines. They offer planning along with their venue space that will help you build the wedding to your specifications exactly, while staying on budget. You will be offered an outdoor patio, ballroom and banquet hall as options for your reception and ceremony.
Four Points by Sheraton Sacramento International Airport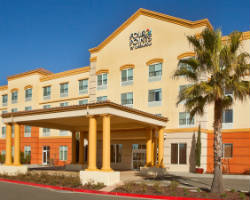 Four Points by Sheraton Sacramento International Airport is a full-service hotel that specializes in hosting beautiful weddings. This Sacramento wedding venue is so popular for a variety of reasons. There are three ballrooms for couples to choose from for the ceremony and reception as well as spaces outdoors. The on-site catering is unbeatable, the wedding planning services truly listen to their clients and you and your guests can reserve rooms for the night. A relatively cheap venue with all of this and more is the perfect place for your wedding.
California Wedding & Events Hall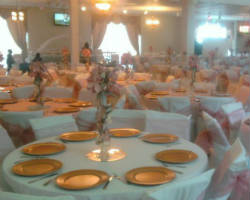 The California Wedding & Events Hall offers you a beautiful blank space for you to design your wedding reception, Quinceanera or other special event. The venue can be as involved or uninvolved in the process as you choose. If you would like their help, then they will assist you throughout the process, helping you save money and use their resources to keep you under budget. They can also recommend their favorite vendors in the area so you don't have to search through options that aren't up to your standard.