Top 10 Rated Tulsa Wedding Cake Bakeries
Not Your Grandma's Cupcakes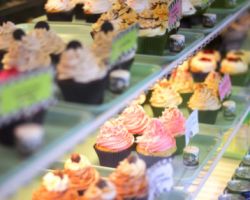 Having cupcakes at your celebration, rather than a traditional cake, comes with countless benefits. Cupcakes are easier to serve, can incorporate a wider variety of flavors and options, and usually come at more affordable prices. These are just a few of the reasons couples in Tulsa are opting to have cupcakes served on their big day from Not Your Grandma's Cupcakes. This company has classic and exotic flavors as well as incredible creativity when it comes to the design of the cupcakes.
Fiore Cake Studio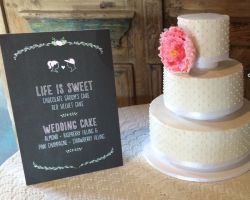 Fiore Cake Studio provides some of the most delicious and decadent wedding cakes in Tulsa, OK. With countless flavors and designs to choose from, as well as options to customize the flavor, shape and more, you can be sure that the cake you order is one that you will love. You can experience a tasting before deciding to hire this company to make your wedding dessert and you can even work with these designers to come up with a custom cake topper as well.
Kupcakz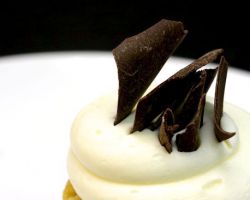 Whether you have birthday cakes or baby shower cakes to buy, there is always an alternative to those traditional treats when you look for your special occasion dessert at Kupcakz. This company makes beautiful and delicious confections for any event you may have including weddings. The cupcakes made by these professionals are essentially tiny wedding cakes that have more flavor and are more moist than a cake could be simply due to its size. Enjoy having one of these sweet treats on your big day.
Serving Hands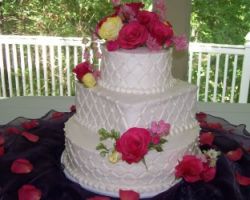 Serving Hands is one of the most unique cake bakeries in Oklahoma as they make both delicious cakes and beautiful flower arrangements. This combination means the couple can have custom services from what seems like two vendors in one place. The designer of these cakes is amazing at using the couple's ideas and their own artistry to make something original and delicious. With delivery and set up included in the price of the cake, you cannot find a company with better service than this one.
Amy Cakes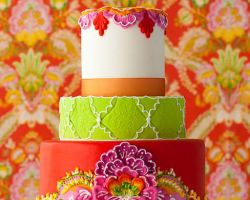 The cakes made by Amy Cakes are some of the most elegant and sophisticated looking desserts you will ever see. The custom cakes made by this expert baker and her team is flawless in their design and mouthwateringly delicious in their flavor. This company has been recognized as the best wedding cake bakery by countless publications and bridal industry organizations. The cakes this team makes are truly works of art that are perfect as the centerpiece for an elegant wedding.
Heirloom Baking Co.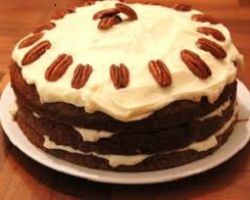 Heirloom Baking Co. is one of the top cake bakeries in Oklahoma for daily desserts as well as wedding cakes and special occasion treats. This bakery is one that offers pastries and cakes for their customers that come in daily for their sweet fix and they offer custom cakes for weddings. With a variety of flavors and designs to choose from, couples can meet with the expert bakers to style their dream cake and have it made by the best team in the business.
Cupcakes by Lu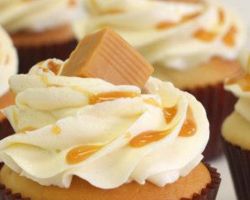 Cupcakes by Lu is a company that specializes in making delicious desserts from cupcakes to cookies, wedding cakes and more. When you have this company make your special occasion treats, you can be sure that they will not only please your sweet tooth but be beautifully decorated as well. When you order one of their Tulsa wedding cakes, you will have the option of having the cake accompanied by cupcakes to make the dessert easier to serve at the event to guests.