Top 10 Rated Arlington Wedding Venues, Reception and Banquet Halls
River Ranch Stockyard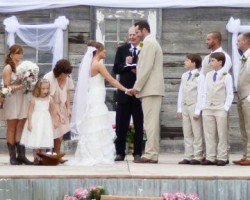 The River Ranch Stockyard is one of the most classic wedding venues in Arlington, TX. You can choose between a variety of different indoor and outdoor spaces that can all be adjusted to suit the number of guests you have invited. This venue provides you with a great background for one of the most important days of your lives and makes it easy to customize the decorations to make it suit a more formal or rustic celebration. Reviews say the versatility of the space makes it priceless.
Northeast Wedding Chapel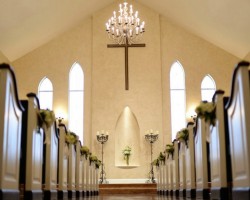 Northeast Wedding Chapel is a one of the most elegant Arlington wedding venues in the area. It is the perfect venue for a couple that is looking for a ceremony with a classic touch without being boring or outdated. The space is simple which means that it acts as a blank canvas for you to put your unique touches on in your own way. As far as wedding and party venues go, this option is more affordable than most others in the area.
Lockheart Gables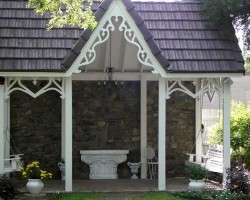 The venue that you choose to hold your wedding at will be the backdrop to all of your pictures and the place that you remember as having the best day of your life. This is exactly why many Texas couples choose to have their big day at Lockheart Gables. This is a garden wedding venue that features a gazebo as well as a water feature and lush vegetation. This venue offers wedding packages that allow the couple to really customize their occasion.
Bob Duncan Center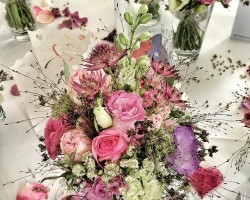 The Bob Duncan Center has two reception halls or banquet halls that are perfect for any formal occasion or celebration. The Main Hall is the larger option with a performance stage as well as flexible lighting and professional acoustics. The Garden Room is perfect for smaller or private parties like a Quinceanera or to even act as a small wedding venue. For relatively cheap prices you will be able to reserve this venue and have the space for the entire day with enough room for all of your guests.
The Rose Chapel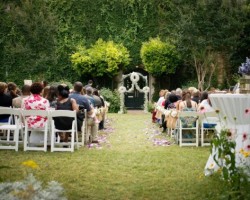 The Rose Chapel has been one of the most popular wedding chapel venue options since it was built in 1955. This space is perfect for an elegant wedding with simple decorations as well as an elaborate affair with up to 125 guests. There are dressing rooms for the wedding party to get ready for the main event. If you wanted ballrooms for your reception then this venue can accommodate for that as well with a reception salon, ballroom and catering kitchen just next to the chapel.