Top 10 Rated Charlotte Wedding and Engagement Rings Designers
Elizabeth Bruns Jewelers Inc.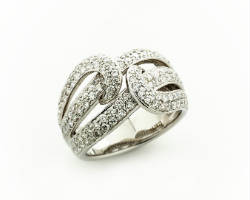 Elizabeth Bruns Jewelers Inc. is the result of combining a keen eye for flawless jewels and a passion for providing an assortment like no other to customers. This store has exquisitely unique rings that will leave your bride to be speechless. The rings at this store are known for their decadence and quality. A ring from Elizabeth Bruns Jewelry Inc. will no doubt wow any woman. The store is not only the home of impeccable diamonds, but also the home of upscale home décor, antique silver and other gifts.
Falls Jewelers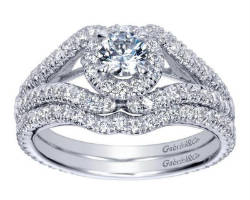 Falls Jewelers has been a family passion for three generations. The industry experience and knowledge the Falls family has is incredible and definitely worth exploring. Now owned by Sam Falls, he has undergone intensive jewelry training to become an expert. In the store they not only offer a huge selection of the highest quality rings and jewelry, but they also provide detailed repairs and custom made designs. At affordable prices, the quality of the service and jewels cannot be beaten.
Skatell's Manufacturing Jewelers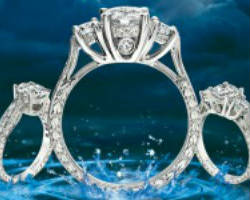 There are countless places to buy wedding rings in Charlotte, but not many have the qualifications that any jeweler should. Skatell's Manufacturing Jewelers has an experienced team including a certified gemologist, master jewelers, and designers. Though this store does offer custom jewelry, that option might not be necessary when you see the massive collection of designer jewelry they already have in store. Ready to be sized and placed in a ring box for you to propose with, the jewels in store are some of the most popular designs on the market today.
Perry's Gold Mine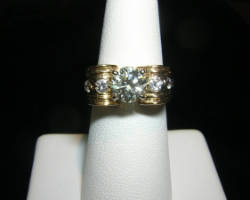 Has the idea of buying an antique ring always enticed you? Does it suit you more than buying something that everyone else has? If yes, then Perry's Gold Mine offers some of the most unique vintage jewelry in North Carolina. The store sells: new, used, and estate jewelry of the highest quality to men and women looking to tie the knot or celebrate a milestone. With complete details on the ring you're purchasing, you can be sure that you are getting a diamond that has been examined by the experts.
Benjamin Private Jewelers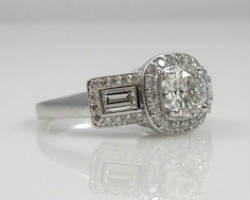 Benjamin Private Jewelers is a store focused on their craft and their customers. Searching Charlotte for engagement rings is a thing of the past when you can work with these jewelry designers to help design your own. Whether you want something that looks vintage with a modern touch or would like something totally off the wall that captures your personality, the jewelers at this store can help you. The designers own creations are available as well in a variety of cuts and styles so vast that you might not need to design your own.
Lewis Jewelers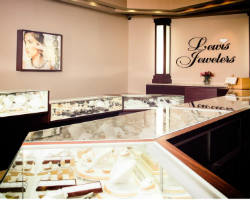 Lewis Jewelers is not only known for the assortment of radiant rings they offer for men and for women, but also for their fast service. They offer same day sizing and repairs on most items meaning that when you choose a ring, you can get it fitted and sized straight away rather than having to make multiple trips. The store also offers professional jewelry cleaning so when the rings that will represent you as a couple forever, lose their shine, the experts can bring them back to life.
Meese Jewelry Company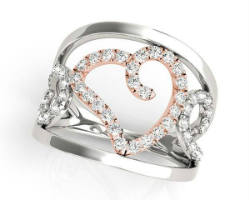 Meese Jewelry Company is a full-service jewelry store with a stellar reputation and thus is the best place to shop for wedding bands and engagement rings in Charlotte ,NC. They offer designer collections of jewelry as well as custom design services, redesign and recycling. This small family business has been growing ever since its establishment. The specialists behind the counter are a happily married couple who understand the importance and excitement of choosing a ring to represent the uniqueness of you as a couple.