Top 10 Rated Charlotte Makeup Artists
Valeria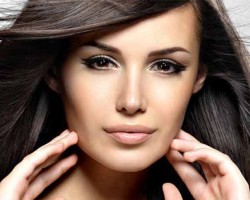 Valeria has certified North Carolina makeup artists that are available to apply your bridal look on the big day. These professionals are so skilled that they can even provide you with a makeup lesson to achieve your desired look if you are leaving for a destination ceremony or would like complete the look yourself. Reviews of this company cannot say enough about all of their hair, beauty and salon services but they truly rave about the quality and the flawlessness of the makeup solutions.
The Makeup Team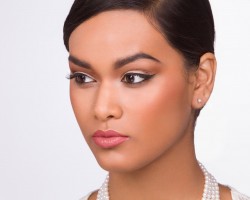 Whether you are inexperienced when it comes to using makeup or are even a makeup artist yourself, there will be less stress when you hire a professional makeup artist in Charlotte, NC to complete your wedding look. The Makeup Team is a company that is focused on providing bridal makeup that suits you and looks flawless. You can work with this team to make sure they are enhancing your natural or everyday look or they can create total glamour per your request.
Pop of Color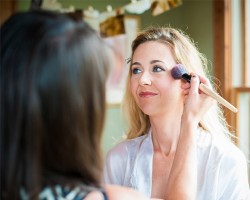 Pop of Color is owned and operated by Melissa DeBoer. Melissa and her team of Charlotte makeup artists have helped countless brides and their bridal parties get ready for the walk down the aisle. Each professional wants to make you feel as comfortable and as beautiful as possible on your big day. They also want to help eliminate stress by guaranteeing flawless results. Considering this level of care and service as well as the affordable prices, you cannot go wrong when you work with this team.
Maria Josette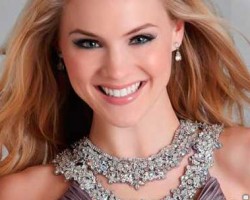 If you would like to be as relaxed as possible on your wedding day so you can enjoy the occasion then you need to hire Maria Josette to do your wedding hair and makeup. You can sit back and relax while she pampers you and completes a look that makes you feel beautiful and comfortable. With the possibility to have a pre-wedding trial of the look, you will be even more relaxed on the day having seen the results of Maria's work previously.
Amanda Vivian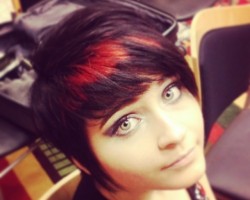 Amanda Vivian is a hair and makeup expert that is able to be there on your big day so you never have to worry about doing the bridal makeup yourself. This professional listens to exactly what you are comfortable with as well as what you would like to look like before proposing and executing the makeup on the day. One of the best things about working with this artist is that she is also conscious of the length of the occasion and applies long-lasting looks that will feel like permanent makeup.