Top 10 Rated Charlotte Wedding Ministers & Officiants
Simple Yet Classic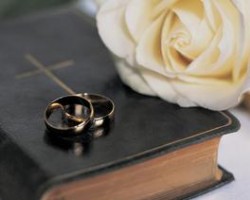 The best wedding ceremony for you is the one that is personalized and includes all of the necessary script to make the vows official. Simple Yet Classic is a wedding officiant service that offers everything from short and simple ceremonies to longer options that include more meetings with the officiant to ensure the ceremony is exactly what you have always wanted. Being able to choose the level of involvement of the officiant and how personalized you would like the script to be really does put you in control of your ceremony.
Christy Snow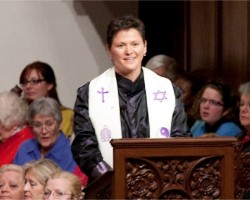 Christy Snow is a licensed wedding officiant that is flexible in terms of the service that she can perform on your big day and where she will travel to do so. Whether you are having a religious ceremony at a church or would like a customized one on the beach, this professional can make it happen. She is also available for workshops and coaching to make sure you are as prepared for the big day as possible, which can help with nerves and any coordination.
Asheville Wedding Officiant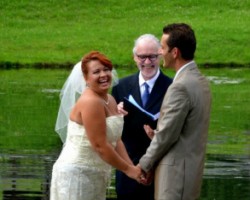 Dennis Kline is the Asheville Wedding Officiant that offers creative and affordable wedding ceremonies and commitment services in North Carolina. When you work with this professional, you will be treated to multiple consultations to be sure the ceremony is exactly what you have always wanted. Getting to know you as a couple and understand your love story through these consultations is what helps this officiant create a successful and meaningful occasion. You will love having such a unique and personalized ceremony.
Weddings of Topsail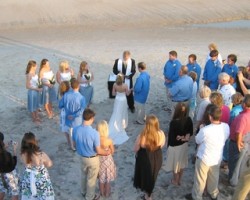 Weddings of Topsail, with ceremonies officiated by Rev. Skip Corbett, is a service that is clearly focused on the couple that will be getting married. The wedding minister wants to create a ceremony and a journey to the aisle that you will be able to enjoy. This is something that other Charlotte wedding officiants often miss out on. You will have this kind of personalized and caring service while also being able to customize the ceremony to suit your faith and your love story.
Your Perfect Ceremony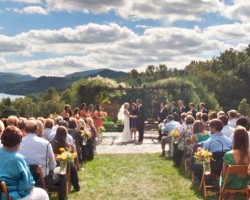 Your wedding day can be made even more special when you work with a wedding officiant in Charlotte, NC that has experience and personality. Your Perfect Ceremony is owned and operated by Rev. Jacqueline Weiks, M.S.S. According to reviews, this expert has performed countless ceremonies and is always a dynamic ceremony coordinator since she began her work as an officiant in 1994. She will work with you to ensure your day is one-of-a-kind which means the script will be written to be significant and meaningful for you.