Top 10 Rated Chula Vista Wedding Venues, Reception and Banquet Halls
Salt Creek Golf Club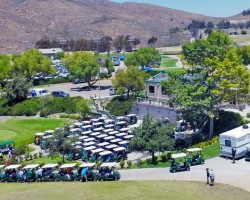 Salt Creek Golf Club may be known for its well-kept and efficient golf course, but the site is also a top-rated venue for events, including birthdays, Quinceaneras and weddings. Your wedding photos will be filled with images of you and your loved one at the beautiful Salt Creek, which is full of rolling grassy hills, large trees and a decorated arbor where you'll say ''I do.'' Let Salt Creek set you and your guests up with a delicious, crowd-pleasing menu to be served at your wedding, held in a romantic, fabric-vaulted, spacious reception hall, complete with a dance floor and dining tables.
The Venue at Eastlake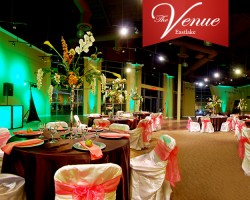 Want a venue that will have your guests in awe? The Venue at Eastlake features smart, modern aesthetics that are customized to fit your vision. Expert lighting, centerpiece design, high ceilings and an ample floor-plan all are part of what makes The Venue an ideal, unique choice for the couple looking to wow their guests. This venue also offers a friendly staff to aide you on the event day as well as your own personal event coordinator to ease you through the process of planning. Call or email The Venue at Eastlake for more information on pricing and availability.
Sweetwater Farms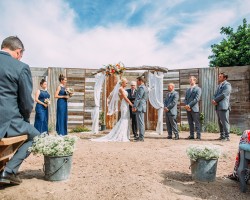 Choosing Sweetwater Farms for your special event allows for a unique experience. This Chula Vista wedding venue comes complete with a Bridal Suite, where you and your girls will make memories to last a lifetime, as well as a rustic, elegant reception hall where you and your husband will share your first dance. Watch as your guests enjoy the charm of Sweetwater Farms' green pastures and the whimsy of vintage decor. The party venue also has a coordinator to ensure everything's running smooth. Visit Sweetwater Farms easy-to-use website and make a booking at low prices.
Coronado Wedding Chapel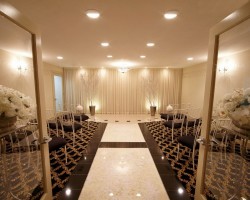 Coronado offers brides several options for stunning outdoor venues. With packages starting from as low as $1,035, Coronado Wedding Chapel by the Sea allows you to customize your wedding ceremony, making it easy and affordable without compromising on luxury. Reserving your date with Coronado Wedding Chapel will be the first step to organizing your Big Day. By choosing this intimate, small venue complete with beach and downtown San Diego views, you'll have made the right choice.
Swiss Park and Hall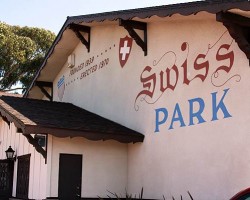 Swiss Park & Hall, located in Chula Vista, offers its clients with both indoor and outdoor options for their ceremony. Their enchanting, forested grounds offer plenty of shade for guests from the California sun as well as the opportunity to have a garden wedding venue. Swiss Park & Hall also offers a spacious banquet hall where you and your guests can dine and celebrate. This is the best option for any bride and groom looking for a local venue with fantastic reviews, gorgeous landscaping and a party-ready reception hall.