Top 10 Rated Colorado Springs Wedding and Engagement Rings Designers
Valentine Jewelers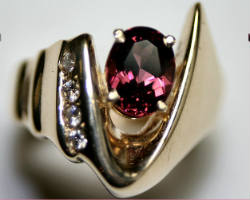 Valentine Jewelers has built a reputation for providing the best quality jewelry and honest service. If you are looking for a jewelry store you can trust, then look no further than Valentine's. They have a wide selection of jewelry that will certainly leave you spoiled for choice, but that's not all they do. Their services include custom design, cleaning, inspection and repair. You will not find a jeweler with more services in Colorado. With affordable prices and more extras than any other store, this shop has found a winning combination.
Revolution Jewelry Works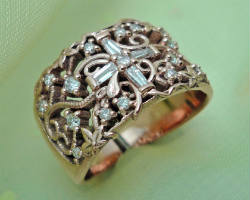 Revolution Jewelry Works is one of the best places to make your custom wedding ring in Colorado Springs. This store focuses on the finest jewelry and custom work available. When you come to this store you will work with a qualified expert to design and create your jewelry. The artists are the best in their fields. They completely understand the metals, stones and natural elements that they work with to create these pieces. With a combination of technology and old-school artistry, they can make your dream jewelry come to life.
Lane Mitchell Jewelers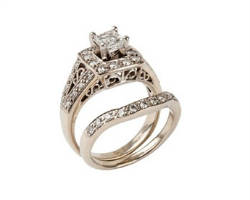 Lane Mitchell Jewelers is a family owned and operated business, which is something you can sense from the moment you step into the store. The friendly service and unique collection of jewelry make your shopping experience fun and unlike any other. For over 35 years, locals have trusted this jewelry store in Colorado Springs for all of their jewelry needs. They design pieces for men and for women that are always of heirloom quality. They also have new, vintage, and designer pieces in their cases.
The Gilded Artisan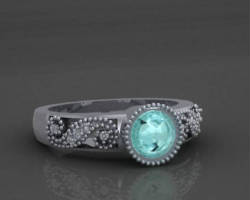 The Gilded Artisan is unlike any other store in Colorado Springs for engagement rings. Rather than focusing on the new rings that everyone is wearing, they focus on pieces that are unique to each wearer. They focus on custom jewelry design and repair. The artisans at this shop are trained to work specifically with metals, which is the basis of any of their creations. By working collaboratively with an artist, you are able to guide the process, and the piece to be suited perfectly to you.
Johannes Hunter Jewelers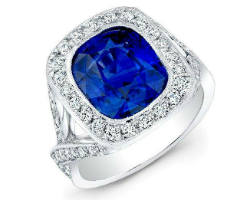 Johannes Hunter Jewelers offers a personalized experience, which is why they have become so successful. The fun staff offers their help and expertise when you shop for a classically beautiful ring for your intended. They also offer extensive repair services as well as personal shopping. Whether you are looking for something classic and antique looking or something new with pizazz, this store truly has it all. Enjoying the low-pressure sales environment is just the beginning of your shopping experience here.
Zerbe Jewelers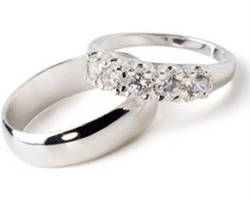 The ring you present your long-time partner with when you ask them to be with you forever in marriage, is not only important in that moment, but the message of love behind it is important as well. That is the exact reason you should shop at Zerbe Jewelers. This store has the most unique selection of wedding bands and engagement rings in Colorado Springs, CO. The jewelry in this store comes from around the world to provide you with the best selection possible.
Luisa Graff Jewelers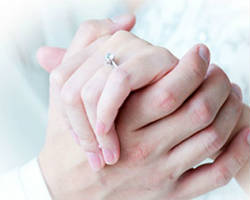 Shoppers go to Luisa Graff Jewelers when they want to find something unique and special. This store has a huge selection of jewels that would suit any occasion. They do have a special section of bridal jewelry that includes rings with flawless diamonds and gemstones and lovely settings. If you are not looking to tie the knot, their designer selection of necklaces, earrings and bracelets are sure to send a message of love, gratitude, or commemorate any milestone in your life.